Thug Attempts To Rob Gas Station, Marine Clerk Quickly Stops Him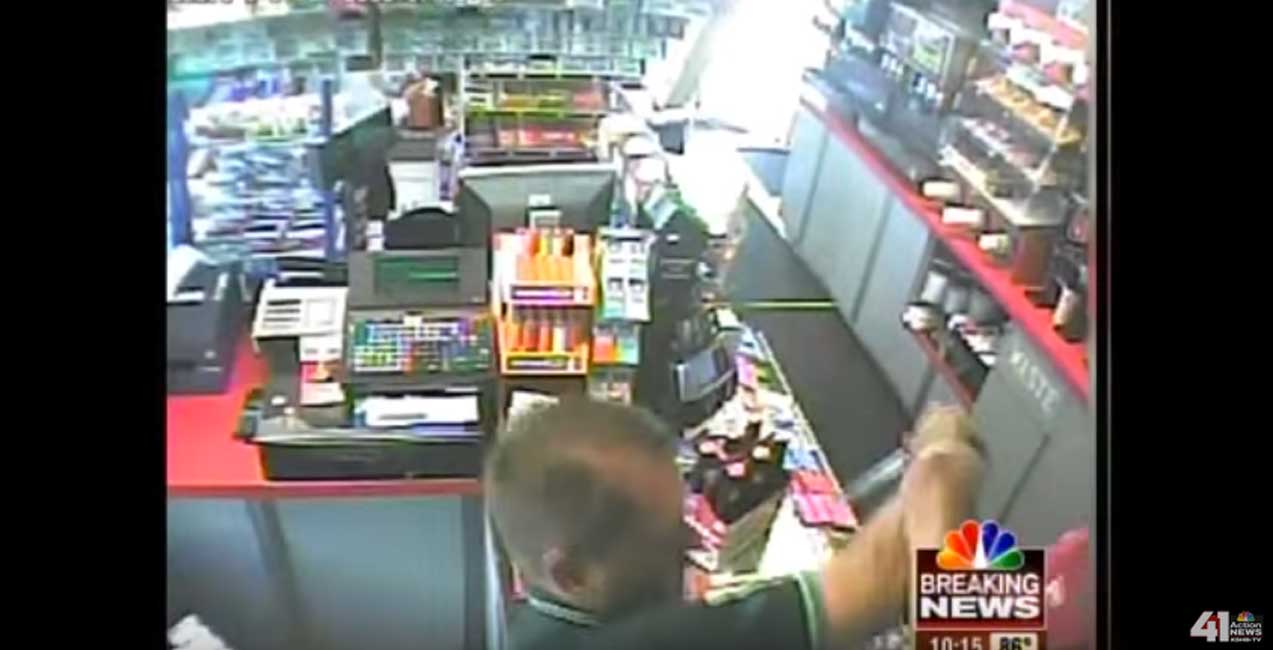 Let this be a lesson for all you would be criminals: you NEVER know who is working behind the counter.
If you have tips you want American Military News to investigate please email [email protected]. Your identity will be protected.
At a suburban BP outside Kansas City, a thug thought he could make off with some easy money by robbing the store clerk at knife point.
Little did he know that the clerk was a former Marine combat Instructor and karate black belt with 25 years of experience!
Watch the encounter here:
How would you have dealt with the thug? Sound off in the comments below!