This report originally published at allhands.coastguard.dodlive.mil.
Posted by PA2 Connie Terrell, Wednesday, April 18, 2018
Once a month, Coast Guard All Hands will feature "Wellness Wednesday," a series to help Coast Guard members take charge of their health and provide tips on healthy living provided by Tim Merrell, the Health Promotion Program Manager (HPPM). Merrell has been the HPPM for eight years, previously served in the Coast Guard as a health services technician, has a Bachelor's Degree in Health Education, and is a certified personal trainer with the National Academy of Sports Medicine. If you have a particular topic you would like discussed, or have a question feel free to contact him.
Spring is finally here which means warmer weather, more outdoor activities, and a barrage of commercials urging you to drop a few pounds or get that "six pack" before summer. These commercials include fad diets, extreme workouts, and the use of quick weight loss products. These can be dangerous endeavors and will not likely result in permanent weight loss. In addition, the use of weight loss supplements may contain ingredients that are prohibited for use by active duty military members. So what are some of the things you should consider before starting a weight loss program?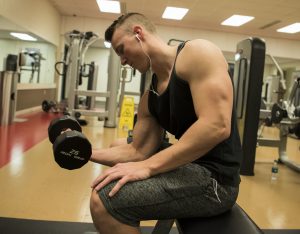 1. Does it make sense? Does this sound too good to be true? Example: lose 15 pounds, or 4 inches off your waste in 30 days.
2. How much money or time are you investing in this?
3. Are your goals realistic?
4. Is this plan sustainable long term?
5. What's in it? Is it safe?
6. What's the science? Does it work?
7. Why take it?
Weight loss involves more than just eating less and exercising more. Although both of these factors play an important part in weight management, many times hormones, chronic stress and even lack of sleep can affect your weight loss efforts. There is no clear-cut plan for weight loss and what may work for one person, may not work for you. I strongly recommend you see your primary care provider before starting any new program. They could rule out other factors that may be getting in the way of your weight loss goals (such as a thyroid dysfunction or anemia).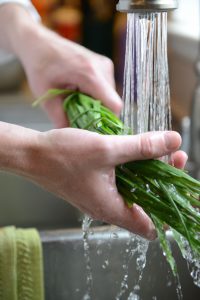 Becoming healthier is more often about making small changes in your diet. An example of a small change may be to reduce your soda intake or eliminate it altogether. Reducing or eliminating daily calories from excess sugar (even alcohol) translates into small daily calorie deficits and over time can return large dividends. Maintaining a healthy weight is also a part of choosing a healthy lifestyle. This includes the proper amount of quality sleep, proper nutrition and appropriate daily exercise. Add extra steps in your day by parking your car a little farther away or take the stairs instead of an elevator.
Before you invest in the latest and greatest gimmick, I recommend you go to the following sites so you can make the most informed decision possible:
Coast Guard Personal Wellness page for resources and videos on nutrition
CG SUPRT 1-855-CGSUPRT (247-8778) for health coaching and nutrition
Operation Supplement Safety for information on supplements, weight loss, and general health questions
If you have additional questions please contact Tim Merrell, Health Promotion Program Manager at [email protected]
Comments
comments
Tags: readiness, Tim Merrell, weight loss, wellness wed. health, wellness wednesday
U.S. Coast Guard (USCG) reports are created independently of American Military News (AMN) and are distributed by AMN in accordance with applicable guidelines and copyright guidance. Use of USCG and U.S. Department of Defense (DOD) reports do not imply endorsement of AMN. AMN is a privately owned media company and has no affiliation with USCG and the DOD.