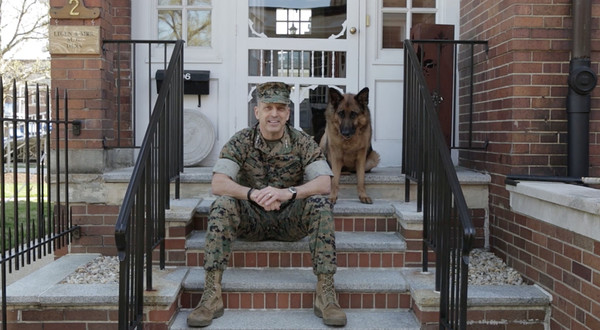 ARLINGTON, Virginia — Marines and Marine Families, the following message is from LtGen Dana, Deputy Commandant, Installations & Logistics, regarding 2018 Permanent Change of Station (PCS) moves that include a pet.
If any Marine families have a cat or dog that cannot be moved back to the USA due to the current United Airlines "PetSafe" regulations, please provide your commanding officer your contact information and the name/ type (breed) of your pet.
Please let us know how, where, and when your pet was first transported to your current duty location and the desired movement date to get your cat or dog back to the USA. While we continue to communicate with United Airlines to mitigate the Petsafe impact on our Marines, their families, and their pets during this PSC season, we also want to hear from you about your pet-PCS experience in order to advocate for our pets and their families during military moves.
When you send this traffic to your Chain of Command, please CC the I&L LPD organizational mailboxes at: [email protected] [email protected], or contact us (703) 695-8644. We understand how important pets are to our families and we will do all we can to get your pet transported safely to your next duty location. Thank you for your continued patience and safe travels this summer.