This report originally published at southcom.mil.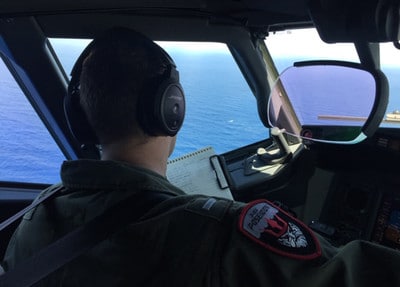 Nov. 9, 2018 —
CARTAGENA, Colombia (NNS) – Patrol Squadron (VP) 16 participated in a tri-lateral submarine exercise in the waters north of Colombia with partner nation navies from Colombia and Peru, from Nov. 1 to 6.
The exercise provided opportunities to further the interoperability and coordination in anti-submarine warfare (ASW) between the three navies.
This year's exercise involved two Colombian vessels, frigate ARC Indepeniente and type 206 submarine ARC Indomable, one Peruvian type 209 submarine BAP Arica, and one U.S. maritime patrol aircraft P-8A Poseidon. The exercise stressed technical expertise for all participating forces in locating submerged targets, exercising the various aspects of ASW capabilities of U.S. and partner nation navies.
Through two flights and 15 hours of total flight time, VP-16 expended 93 buoys and successfully located the target on their second flight.
"Overall, the exercise was a tremendous opportunity and was successfully executed," said Lt. Cmdr. Sergio Ibarra, VP-16 tactics officer. "We learned a great deal about operating with our Colombian and Peruvian counterparts in directly supporting surface vessel search operations."
U.S. Southern Command (SOUTHCOM) reports are created independently of American Military News (AMN) and are distributed by AMN in accordance with applicable guidelines and copyright guidance. Use of SOUTHCOM and U.S. Department of Defense (DOD) reports do not imply endorsement of AMN. AMN is a privately owned media company and has no affiliation with SOUTHCOM and the DOD.