Posted by Jasmine Mieszala, Tuesday, February 5, 2019
Written by Command, Control, Communications, Computers and Information Technology Service Center personnel
The Coast Guard C5I Resource Council recently approved funding for network improvements and office applications. As a result, the Coast Guard will be improving unit network connections and migrating Microsoft services to a hybrid cloud for the following applications:
Email (including calendars, distributions and group mailboxes)
Office suite (Word, Excel, PowerPoint, Access, etc.)
Personal folders (U drive, or my documents)
Public folders (Y drive, or unit folders)
Skype
Why change?
Information systems have a shelf life of 5-10 years before manufacturers no longer support the old products. Like many other government agencies, the Coast Guard's email infrastructure is still running Exchange 2010, which has reached its end-of-life in January 2020, and will no longer be supported by Microsoft. Rapid advances in hardware and software make fully recapitalizing IT assets on a 5-10 year life cycle expensive, time consuming, and impractical. Additionally, recent emphasis on cyber security has only multiplied the complexity of these challenges.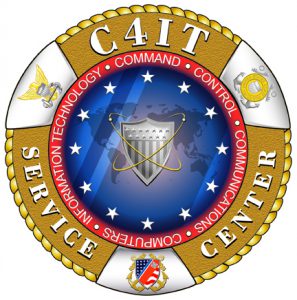 For many of the reasons listed above, the Department of Defense and Department of Homeland Security have recognized changes in the commercial market for basic office services, decided to shift their enterprise to the cloud and mandated their tenants do the same.
Why the cloud?
There are several reasons why investing in a cloud solution, also known as "software as a service" (SaaS), makes sense for federal government and military organizations like the Coast Guard. Moving to the cloud is no longer intimidating as it might have been 10 years ago; many of today's cloud services have been built, configured and certified to the impact level of the information they protect. A cloud solution has become a more attractive choice because it provides better availability, economies of scale, and streamlines future enhancements to software and hardware. Other benefits include:
Reduced risk of IT failure (Microsoft 99.999% uptime)
Properly sync mobile devices with email, contacts, calendar, office, etc.
Future upgrades occur directly with Microsoft, less risk, less error (e.g. MS Office 2019)
Email and documents journaled in accordance with Federal Records Act of 2014
The Coast Guard's initiative is part of a larger effort to modernize information technology across the DOD enterprise. A modern digital infrastructure is critical to defending against cyber-attacks as well as enabling machine learning and artificial intelligence. In addition, the Coast Guard has been participating in the Defense Information Systems Agency's (DISA) joint information environment project where the Air Force, Army Corps of Engineers and the Defense Logistics Agency (DLA) have successfully migrated their office solutions to O365. These migrations have been so successful that the DOD is expanding participation, an initiative known as the Defense Enterprise Office Solution (DEOS).
What does this mean to me?
All land-based users will transition to the cloud; a hybrid solution will support deployable units (cutters and aircraft). The desktop applications users have grown accustomed to will stay and most of the changes should feel transparent to users. The physical location of your file server changes, but the way you open, edit, or save files will largely remain the same. Other benefits include:
Larger mailbox storage, email (100 GB/user)
Larger personal folder, My Documents (1 TB/user)
Increased external internet connection bandwidth (~50 times, FY19) improving internet surfing performance
Increased network bandwidth (650+ funded site upgrades) improving workstation performance
When will these changes occur?
The Coast Guard cloud office solution (CG-COS) project schedule is still being finalized, but most planning and configuration will occur in FY19, and migration in FY20. Further details are forthcoming.
---
For the most recent news on the Office 365 project please visit the Portal page.
Your feedback is very important to us. In order to effectively address the questions and concerns of 65,000 Coast Guard employees, we ask that you provide feedback through our short questionnaire.
Comments
comments
Tags: c4it, email, hybrid cloud, microsoft, modernization, office 365, skype