U.S. Navy ships confiscated a massive Iranian shipment of 1,400 AK-47 rifles and 226,600 rounds of ammunition on Monday from a fishing vessel in the Arabian Sea, the service first revealed late Wednesday. Afterward, the Navy sank the vessel.
The Coast Guard and Navy ships USS Tempest (PC 2) and USS Typhoon (PC 5) were attempting to verify the origin of a stateless fishing vessel in accordance with international law when they conducted a search of the vessel and discovered the cache of weapons bound for Houthi rebels in Yemen.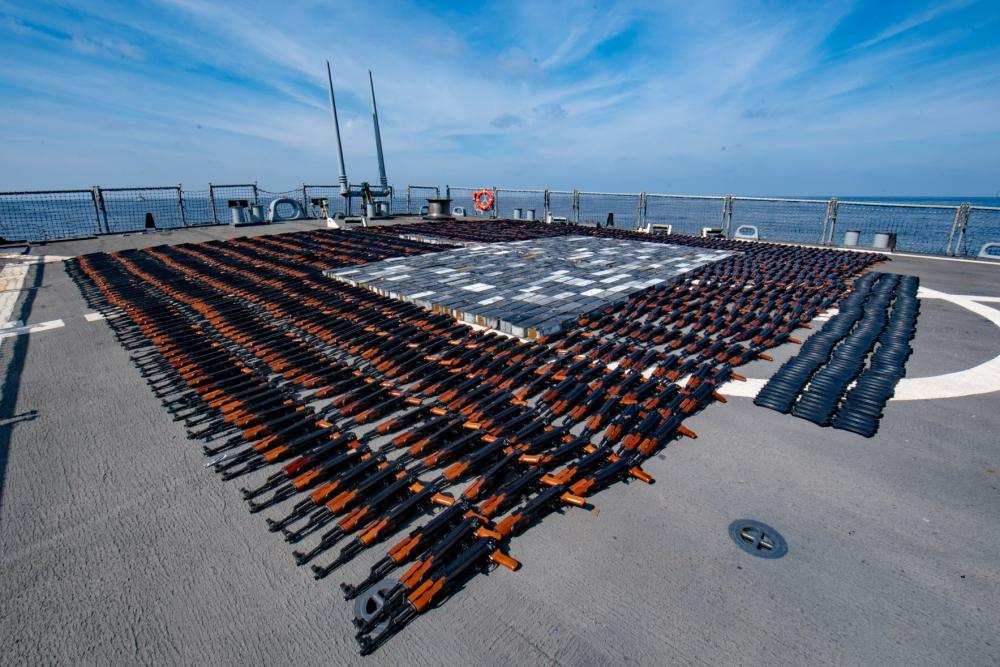 The cache was determined to have come from Iran and the vessel was on a route typically used for trafficking weapons to Houthi rebels in Yemen. Five Yemeni nationals were also on board. U.S. sanctions and U.N. Security Council Resolutions both prohibit any form of supply or transfer of weapons to the Houthis.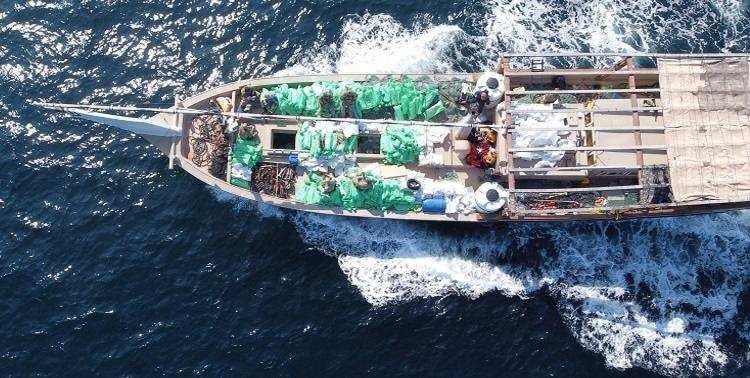 The rifles and ammunition were transported to USS O'Kane (DDG 77). The Navy then "determined the stateless vessel was a hazard to navigation for commercial shipping and sank it."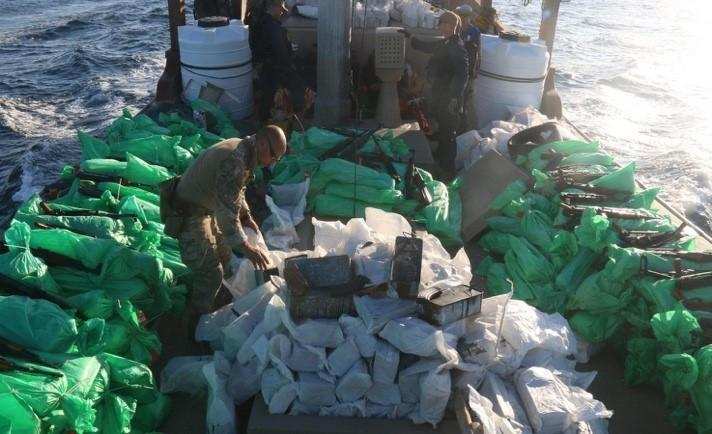 The weapons seizure came one day before Washington-based thinktank Center for Strategic and International Studies released a new report concluding that Iran-backed Houthi rebels more than doubled their attacks since President Joe Biden's time in office and his February decision to end U.S. operations in Yemen.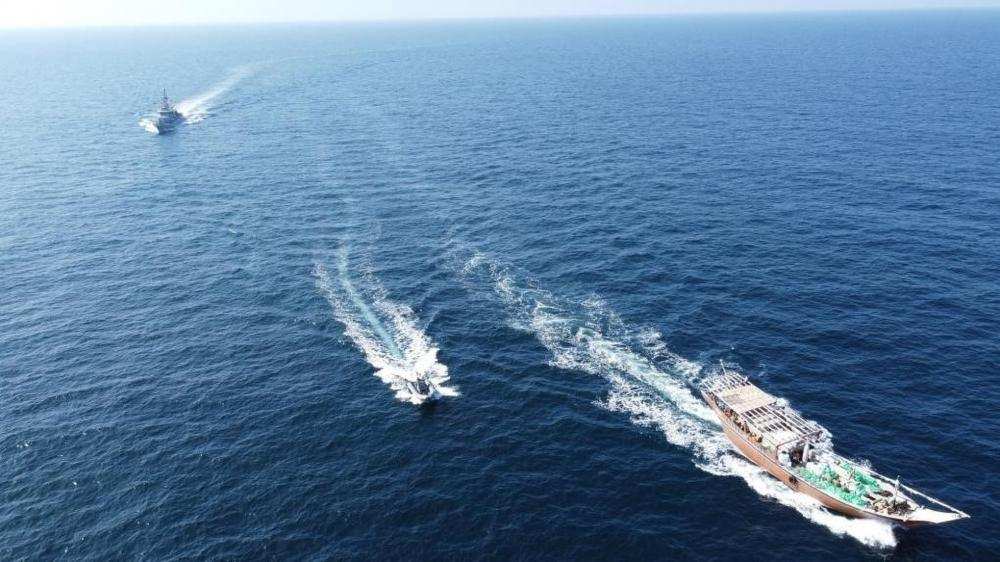 The report found that Houthi rebels attacked the Saudi kingdom an average of 78 times each month for the first nine months of 2021, totaling 702 attacks. During the same period in 2020, the monthly average was just 38.
Former President Trump had designated the Houthis a Foreign Terrorist Organization (FTO) during his final days in office, a move that was criticized by members of Congress and humanitarian groups who said the label would complicate aid efforts for Yemen.
The Biden administration later revoked the FTO designation as "a recognition of the dire humanitarian situation in Yemen."
In May, the U.S. Navy seized thousands of weapons from a dhow in the North Arabian Sea. The weapons included Chinese Type 56 rifles, Russian-made anti-tank guided missiles, and other machine guns, sniper rifles, and rocket-propelled grenade launchers.
In February, the U.S. Navy seized thousands of AK-47 rifles, light machine guns, heavy sniper rifles, rocket-propelled grenade launchers, and more weapons and accessories.
The U.S. Navy has seized 8,700 illegal weapons in 2021 alone while interrupting illegal cargo transports and ensuring free flow of legal trade in the Middle East region.