Elderly Muslim Woman Bashes ISIS To Their Face!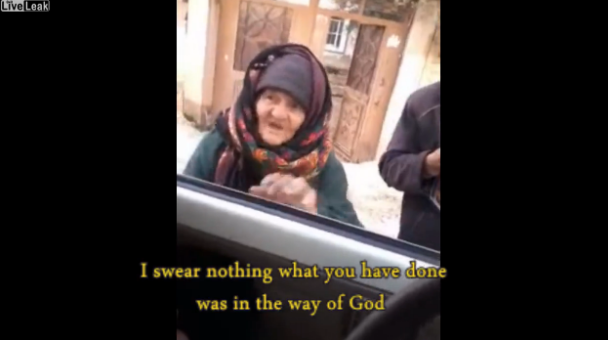 Screen Shot 2015-02-12 at 11.07.03 AM
This old woman has some guts!
When she sees a pair of young men flying the ISIS flag on their truck (one of whom may be her grandson), she springs into action.
She begins berating them and using the Quran to prove what they are doing is evil!
Check it out: