Sgt Bowe Bergdahl during his captivity posed for what appears to be a friendly photograph with a Senior Haqqani network leader.
#Exclusive #US Solider #Bergdahl with Martyr #Taliban Leader Badar'udin Haqqani(RH) S/O Shaykh Jalaludin Haqqani(HA) pic.twitter.com/ddrqHCn0aK

— ????? ?????? (@khorasan313) July 9, 2014
The Middle East Research Institute (MEMRI) saw a tweet a Taliban devotee showing Sgt. Bowe Bergdahl posing with a senior member of the Haqqani network in Afghanistan.
MEMRI said the Twitter account @khorasan313, which is associated with the Islamic Emirate of Afghanistan, tweeted the photo Wednesday of a happy Bergdahl posed with Taliban Commander Badruddin Haqqani.
Since the @khorasan313 account regularly tweets war atrocity photos of children, it may be shut down at some point, so here is a screenshot:
Bergdahl Photo With Taliban Leader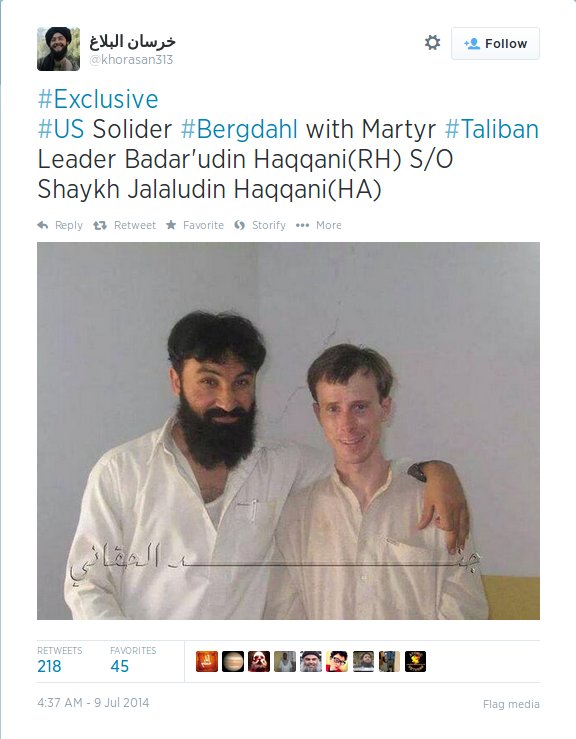 Haqqani, who was killed in a U.S. drone strike in August 2012, was the son of Haqqani network head Jalaluddin Haqqani.