You Will Never Guess Who That Is Parachuting. Hint: He Just Turned 90!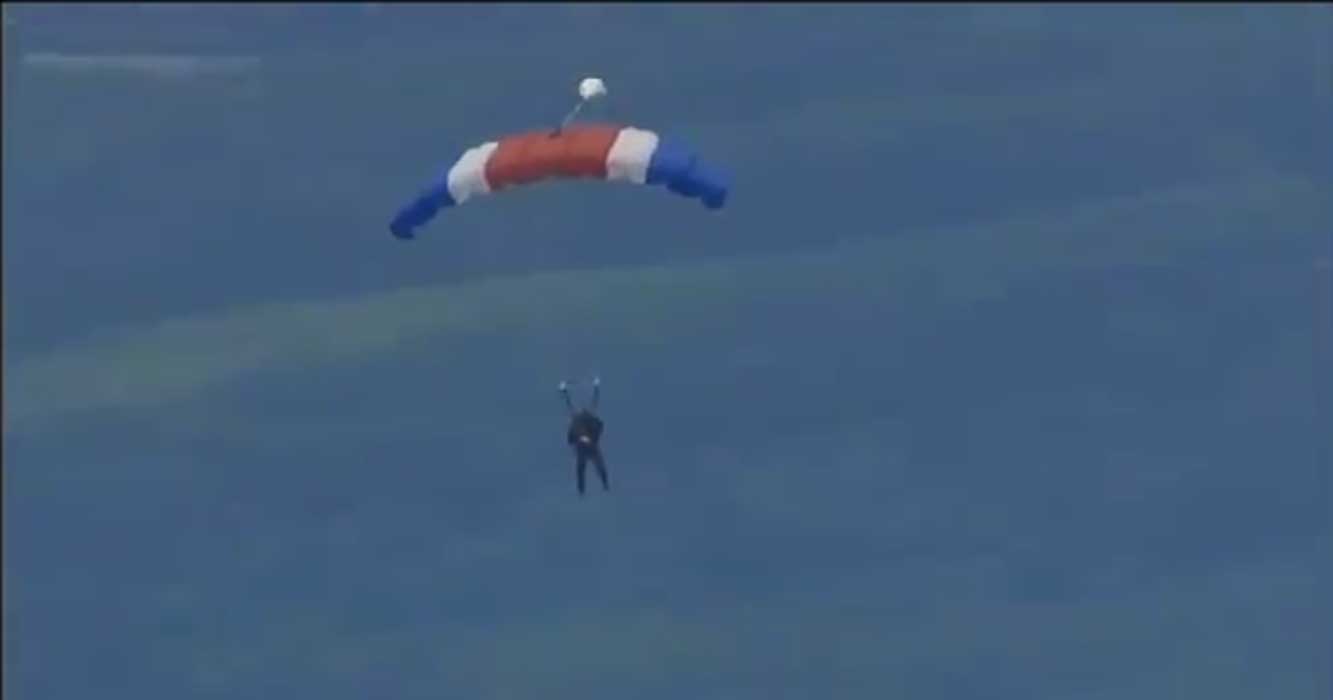 Screen-Shot-2014-06-12-at-7.13.16-PM
If you guessed President George H.W. Bush, you'd be right!
He made a promise 5 years ago after his last jump that if he made it to 90 he'd do it again.
Well 90 has come, and the President was true to his word. His first ever jump was when his plane was shot down in the Pacific during WWII.
Happy birthday Mr. President!
Follow @AmerMilNews on Twitter