The U.S. Military is making a real life "Iron Man" and recently the companies tasked with producing them sat down and talked about some of the details! The new suit would be given to special operations troops and would give them super-human strength, sensors that respond to specific brain functions and liquid armor.
_____________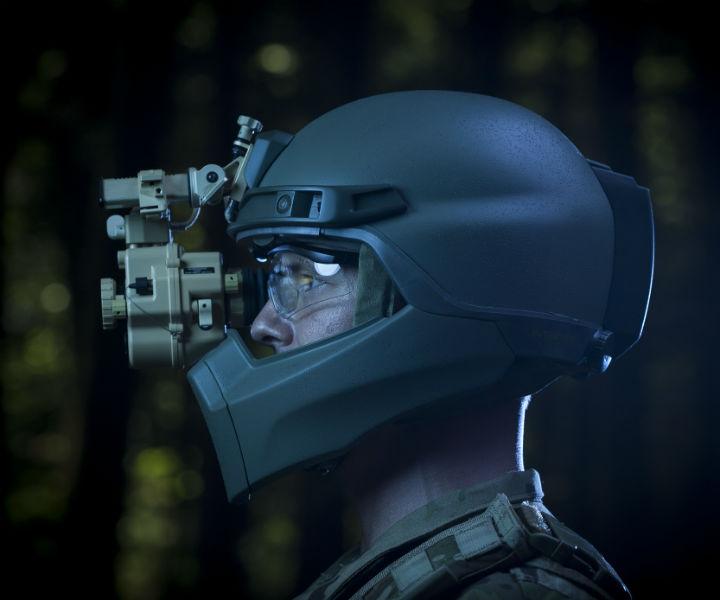 Will Tony Stark wear Air Jordans? Almost anything seems possible now that United States military has been in discussions with companies ranging from Nike to Boeing as it works to develop a new space-age suit for elite Special Operations troops that could include super-human strength, sophisticated sensors that respond to brain functions, and an exoskeleton made of liquid armor.
The system is is commonly known as the "Iron Man" suit, a nod toward the futuristic technology worn by the wise-cracking comic book hero popularized in a series of hit movies starring Robert Downey Jr. With no public notice, the military's Special Operations Command just unveiled a list of collaborators on the project that includes traditional defense contractor titans like Lockheed Martin, athletic apparel companies like Under Armour and Adidas, and a bevy of smaller firms whose specialties range from developing robotics to producing underwater breathing equipment for divers.
The list appears on a new website for the program, formally known as the Tactical Assault Light Operator Suit, or TALOS. The site's development is part of a broader effort to actively recruit companies, universities, and other organizations with high-tech experience to participate in the project. Adm. William McRaven, SOCOM's commander, wants to begin testing prototypes of the suit by this June, with a high-powered version of the suit fielded to U.S. commandos by 2018.
"Ultimately, we're trying to get the word out about what companies can do and where we need help," said Mike Fieldson, the civilian who oversees the TALOS project.
For the moment, the military has inked just a handful of deals with firms interested in working on the project, including tactical equipment maker Revision Military of Vermont, robotics specialist Ekso Bionics of California, and cooling systems developer Rini Technologies of Florida, Fieldson told Foreign Policy. The deals, not previously reported, are tiny by the standards of the military acquisition world, where planes can cost $50 million a pop and programs routinely run billions of dollars over budget. The Rini deal, for example, is a sub-contract of an existing $2.1 million deal the company has with the Army Armament Research, Development and Engineering Center in Natick, Mass. The company will provide miniature, wearable three-pound refrigerators that will be used to keep the commandos wearing the suit cool through a network of tubes inserted into their shirts.
"We're still doing our piece of it in our shop," said Daniel Rini, president of Rini Technologies. "We're probably going to be delivering our prototypes to them within four to six weeks from now."
The Rini refrigeration system will be paired with a variety of other equipment from Revision as part of the military's tests of the Iron Man suit prototypes later this year, according to Brian Dowling, a Revision spokesman. The company, which has supplied everything from combat helmets to ballistic sunglasses to the military in the past, will provide an "operator head protection suite" that includes a helmet with communications gear integrated (above), an exoskeleton known as the Prowler Human Augmentation System, and high-tech armor designed to protect the torso from bullets and shrapnel.