FBI agents arrested a Moroccan national in Connecticut on Monday, April 7th, 2014, in relation to an alleged terror plot. The FBI claims El Mehdi Semlali Fahti had plotted to fly a remote-controlled drone filled with explosives into a school or a federal building in Connecticut. The FBI was not able to confirm whether the main target was the school or the federal building.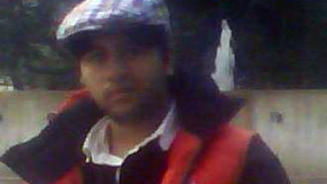 Believed to be a recent picture of Fahti
Fahti had told an undercover FBI agent that he had created a chemical weapon in high school when living in Morocco, so he knew how to make one. He also told the agent that he had studied the plans for months. He was allegedly planning on getting the materials for the attack from Southern California, near the Mexican border.
The suspect was allegedly planning on paying for the operation through "secret accounts" that had money from drug-dealing profits and money-laundering.
Fahti has not been charged with anything related to terrorism, but he has been accused of making a false statement, falsifying documents to a federal immigration judge, and falsely swearing under oath. These charges stem from the documents that show Fahti, while facing deportation, lied in order to stay in the United States 7 years after his student visa expired. Fahti sought political asylum because he claimed that he was arrested, imprisoned and beated by Moroccan police.