(VIDEO) Watch A Beautiful Sunrise Timelapse At The Tomb Of The Unknown Soldier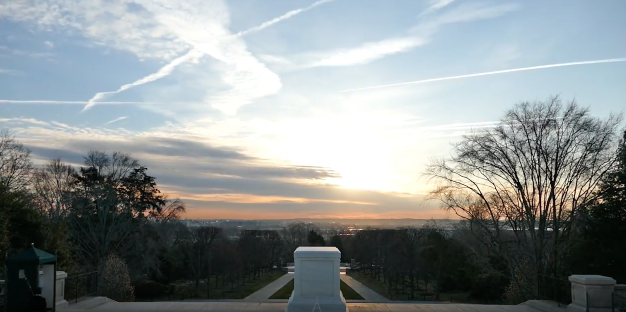 When visiting Washington D.C. it is easy to get caught up trying to visit the many memorials and sites that the city has to offer. One of the most reverent experiences to be had, however, is to not only visit Arlington National Cemetery, but to watch the changing of the guard at the Tomb of the Unknown Soldier. But, of course, watching the changing of the guard is not the only time you will catch those lone sentinels guarding their fallen comrades. The men and women stand their post year round, at all hours of the day and night and in any weather. Inevitably, this will lead to some very somber experiences, one of which is captured in the video below.
The 3rd Infantry Regiment, otherwise known as the "Old Guard" has a long list of requirements for those who wish to volunteer for assignment as a sentinel. On top of being in near perfect physical condition, they must also be between a certain height and they must be toned proportionally. They then complete several months of intense training, requiring them to memorize hundreds of grave locations and the history of the men buried there, as well as maintain an impeccable uniform at all times.
You can check out the updated times for the changing of the guard here so you can visit for yourself. Watch the amazing tomb morning sunrise timelapse below: