(VIDEO) See how the North Korean military compares to the US in terms of personnel & equipment
An in depth look at how the two militaries compare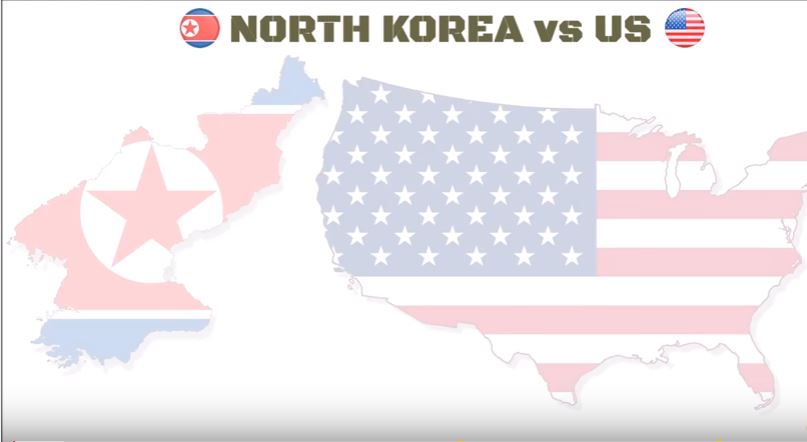 YouTube
The drums of war are sounding loud and clear, the loudest and clearest in over 60-years in the Pacific Ocean. North Korea has systematically defied every warning, every exhortation, every attempt, subtle and not-so-subtle regarding their long range weapons and nuclear ambitions. Every attempt seems to have been made to persuade them to give up their ludicrous intentions on building something that would only bring about their demise, along with the demise of countless North Korean citizens.
Related North Korea Info
How America Keeps Watch Over North Korea – Complete with Pictures and Infographics
In any case, in every war, numbers and comparison matter. Because of that, here is a look at both countries, the U.S. and North Korea, in terms of numbers. Of course, the times when wars were fought directly between two aggravated parties are well over.
Globalization and alliances have made wars more inclusive. China and Russia, for example, are two of the possible partners of North Korea in case of open hostilities. However, economically, it would be ill-advised to any of them to go against the U.S.
Check it out: