Members Of The Four Military Branches Compete In Obstacle Course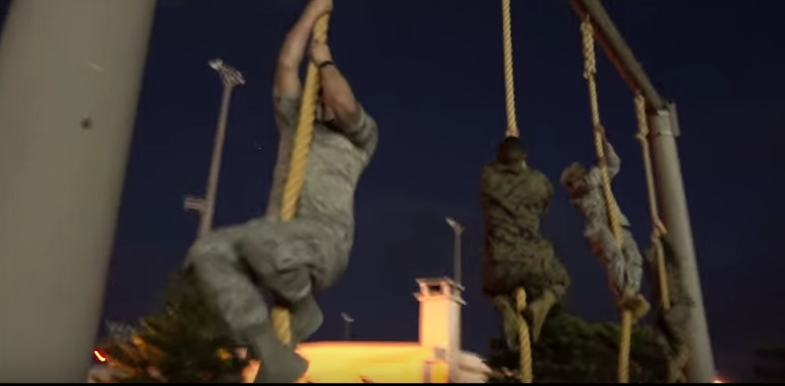 Check out this awesome video of a head-to-head battle between four branches of the military including the Army, Navy, Marines and Air Force.
A multitude of barriers stand in the way of crowning the Christmas obstacle course champion. The challenge tests each of the servicemen's stamina, physical strength, endurance and speed.
The obstacle course competition takes place in Okinawa, Japan.
Which branch will come out on top in this contest of military prowess?