(WATCH) Taliban Fighters Stare Down The Barrel Of A 50 Cal Only 100 Yards Away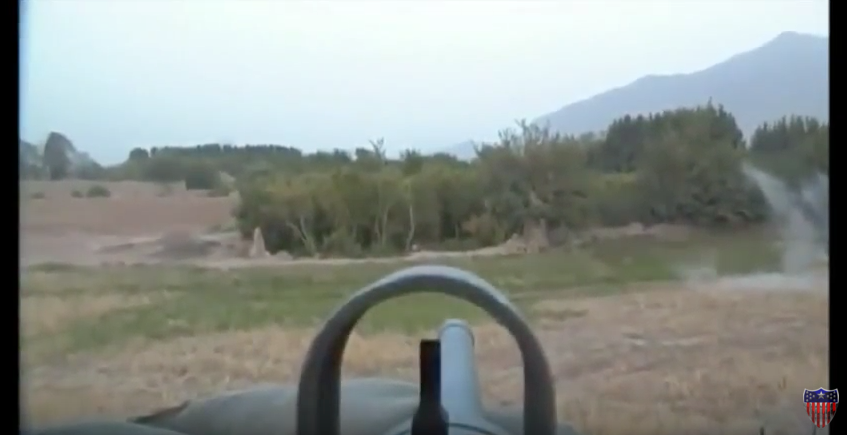 These Taliban fighters thought they were well hidden in this orchard in Zhari District, Kandahar, Afghanistan – They were wrong.
If you have tips you want American Military News to investigate please email [email protected]. Your identity will be protected.
When the terrorists began firing at U.S. troops, a 50 Cal gunner decided it was time to rain hell upon them.
From only 100 yards away this gunner dumped numerous rounds on the concealed enemy.
Check out what happens next:
Have you been behind one of these bad boys? Tell us about it in the comments below!