(VIDEO) Check Out A U.S. Marine Regiment Conduct Mechanized Assault Course During Integrated Training Exercise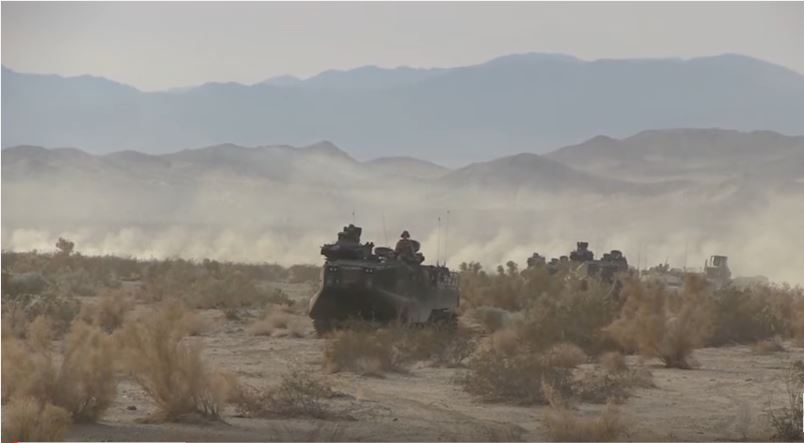 U.S. Marines are always deployed. It's simply the nature of the business. Marines excel, among other things, for their flexibility and adept ability to deploy within a moment's notice to any corner of the planet where duty may call. Moreover, a service that proudly has as part of its motto a "first to fight" clause has to be always ready, no excuses. It takes a special kind of military service to maintain that kind of focus and intensity all year long. It takes practice, practice, and more practice. That's where integrated training exercises come to play.
If you have tips you want American Military News to investigate please email [email protected]. Your identity will be protected.
A type of training that the militaries of most countries may perform once a year, integrated training exercises are courses where soon to be deployed units bring all their assets to learn new things, or to simply keep them sharp. Here, U.S. Marines with 1st Battalion, 2nd Marine Regiment (1/2), 2nd Marine Division, conduct a Mechanized Assault Course (MAC), on Twentynine Palms, California during Integrated Training Exercise Course 1-17 in preparation for the upcoming MAGTF Deployment.