Spectacular Cockpit Video Of U.S. Air Force F-15 Eagle Fighter Jets In Air Combat Training Exercises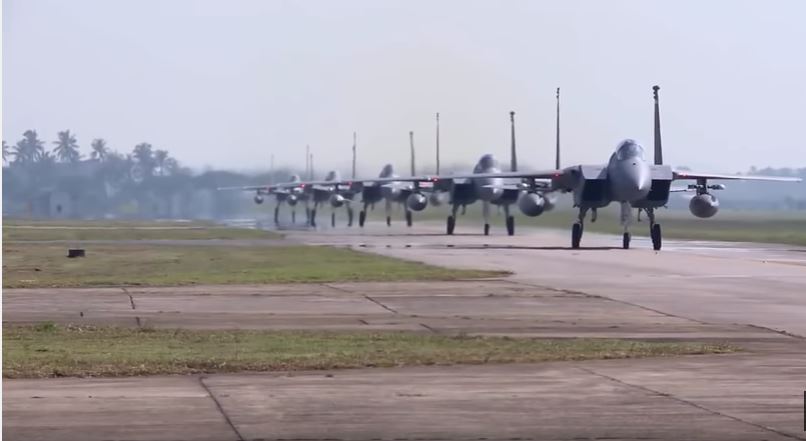 These fighter jets really know how to put a show. The McDonnell Douglas F-15 Eagle has been in the service of our country for 40 years. As an all-weather tactical fighter aircraft designed to gain and maintain air supremacy in aerial combat, it is among the most successful modern fighters with over 100 victories and no losses in aerial combat.
If you have tips you want American Military News to investigate please email [email protected]. Your identity will be protected.
Expected to be in service with the U.S. Air Force past 2025, it's still well and kicking, as shown in this video. Here you can see two of its variants in spectacular footage. On it, U.S. Air Force F-15C Eagle and F-15E Strike Eagle fighter jets can be seen in action with takeoff and cockpit video from air combat training exercises. Truly spectacular.
Is the F-15 the best jet we have gotten for our money? Sound off and sgare your opinions and comments in the section below.