Philippines End Joint Military Exercises With U.S. To Appease China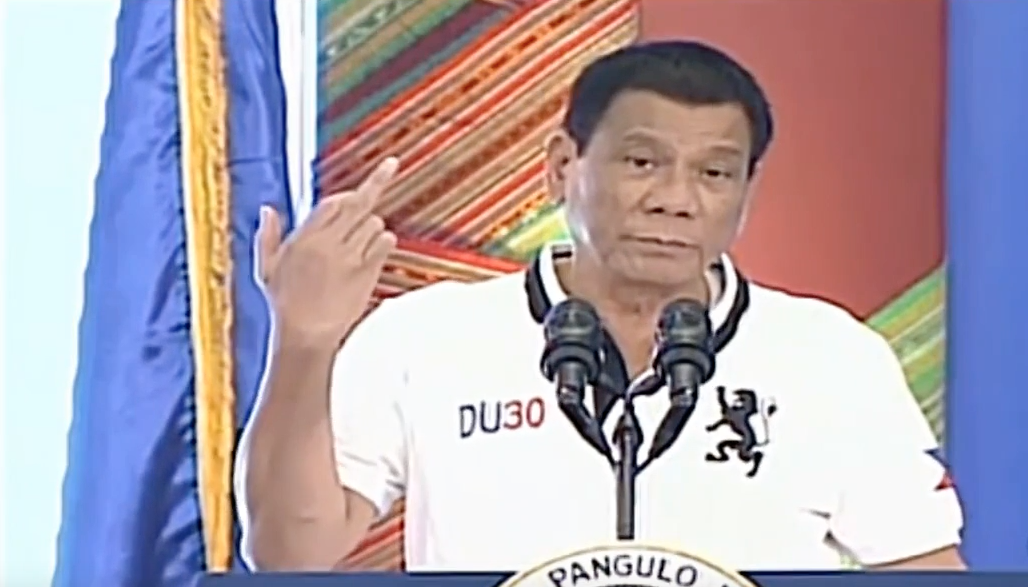 Philippine President Rodrigo Duterte has announced that the upcoming scheduled war games between the Philippines and the U.S. will be the last during his presidential term. Duterte is ending joint military exercises with the U.S. in a bid to appease the Chinese government in relation to conflicting territorial claims in the South China Sea. Duterte outraged the Chinese government by approving joint exercises with the U.S. in April. The move caused Beijing to issue a warning to all neighboring countries via state-sponsored media stating that "outsiders" should not be involved in the South China Sea "issue."
Duterte has stated that he is not canceling the upcoming games because there are certain commitments that Defense Secretary Delfin Lorenzana must fulfill. Duterte's issued an official statment on in front of a filipino audience in Vietnam. He said:
"You are scheduled to hold war games again, which China does not want. I will serve notice to you now that this will be the last military exercise. Jointly, Philippines, the US, the last one,"
The upcoming games will take place from October 4 to October 12 at multiple locations in Luzon and Palawan. 1,400 American soldiers and 500 Filipino soldiers are expected to participate.
Duterte has stated that he will honor all treaties held between the U.S. and the Philippines but this hasn't put U.S. officials at ease. It has become apparent that Duterte is eager to please the Chinese government and strengthen ties with the communist state. American security expert Richard Jacobson fears that Duterte's decision to cancel the exercises may embolden China and make them more aggressive against ships passing through the South China Sea.