Watch U.S. Marines Learn What It Is Like To Be In A Sinking Helicopter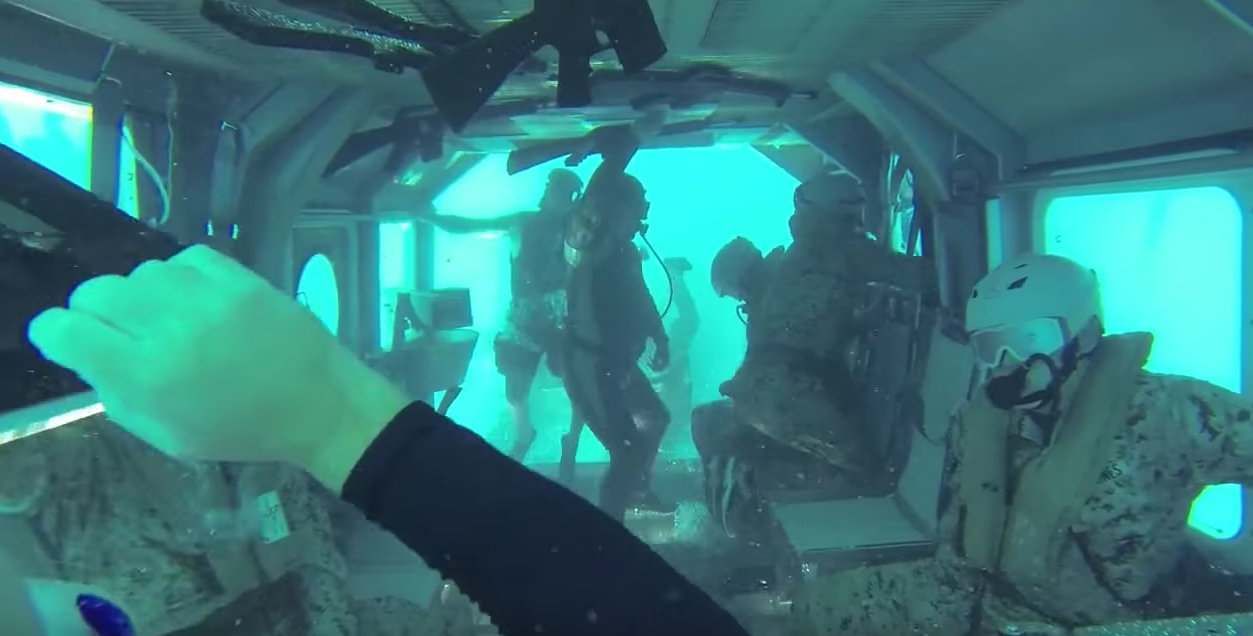 Ever want to know what it's like to be in a sinking upside down, underwater helicopter? Well you've come to the right place if you want to watch a video on it. If you want to actually do it, head over to join the military.
If you have tips you want American Military News to investigate please email [email protected]. Your identity will be protected.
U.S. Marines with Marine Medium Tiltrotor Squadron 262, learn what it is like to be in a sinking helicopter during a helicopter sea crash simulation in the helo dunker underwater egress trainer (modular amphibious egress trainer).
The insane Marine training documentary shows exactly how United States Marines learn to escape from a submerged aircraft to survive a helicopter crash during an intense USMC exercise.