U.S. Spy Drone Forced To Leave Iranian Airspace After Warning From Iranian Government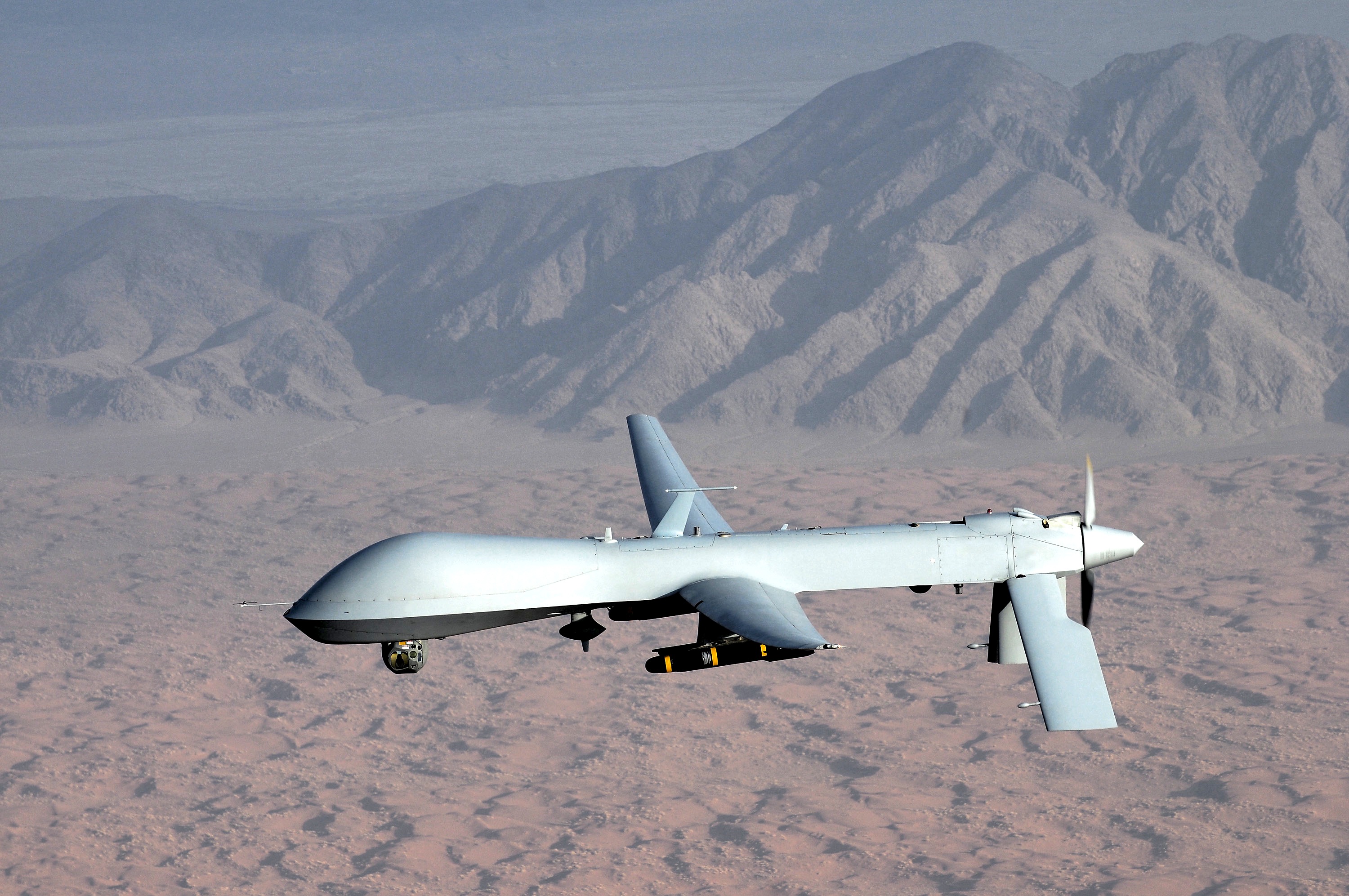 Iran's Air Defense detected a U.S. spy drone and issued a warning for it to leave, which the aircraft subsequently did, according to Iran's Tasnim News Agency.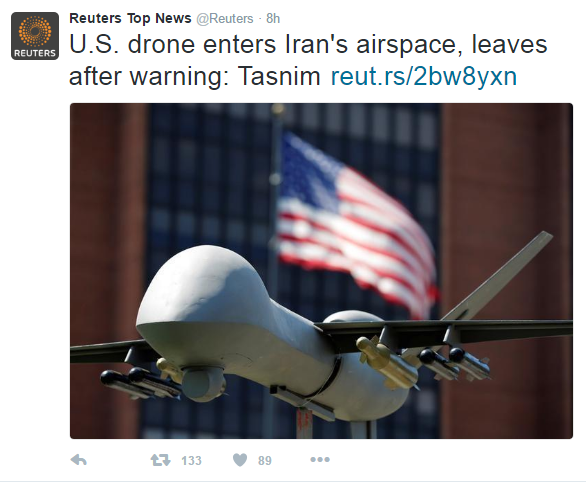 "The American spy drone was flown from a base in Afghanistan's Qandahar and is thought to have been programmed to intrude into Iran's airspace," the news agency reported. "The pilotless aircraft was flying as near as 20 miles (32 kilometers) away from the Iranian airspace, but changed its path after receiving a timely warning from the Iranian forces."
Iranian Air Defense Commander Brigadier General Farzad Esmail said that after the installment of the Nazir, which is an Iranian radar used to detect small objects at long distances, "no stealth aircraft will intrude into Iran's airspace," the news agency reported.
No details were given regarding how the spy drone was issued a warning to leave Iranian airspace.
This comes less than a week after four of Iran's Islamic Revolutionary Guard Corps (IRGC) harassed and carried out a high speed intercept of the U.S. Destroyer, the USS Nitze last Tuesday.