International Mess: Finally Free? Olympic Swimmers Caught Up In Confusing Claims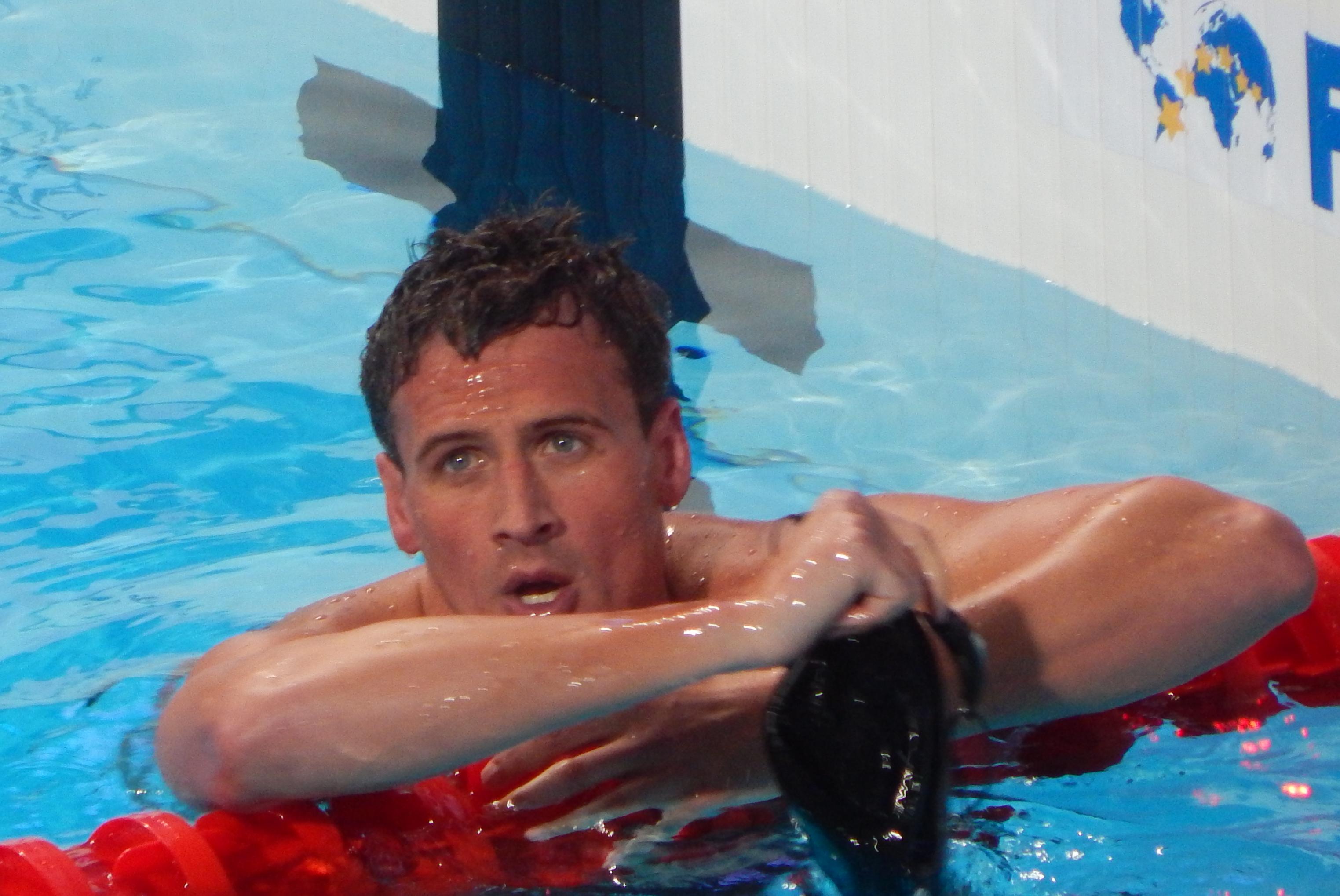 [UPDATE August 19, 2016 10:30 pm] Sponsors of the Olympic gold medalist are considering pulling their sponsorships. Polo, one of Lochte's biggest sponsors, is reviewing the situation with the Olympic committee. No other sponsors have commented on the incident. Lochte has not yet admitted to lying despite overwhelming evidence that he and his teammates have fabricated the story. Surveillance footage of the incident has been released.
[UPDATE August 18, 2016 9:13 pm] Gunnar Bentz and Jack Conger are now on a plane back to America.
[UPDATE August 18, 2016 6:15 pm] Surveillance footage shows that the American swimmers may be telling an alternate version of the story. The four men were caught messing with a gas station bathroom shortly before the alleged robbery took place. A heated argument took place between the four swimmers and a security guard. Authorities report that the security guard did draw his weapon and aim it at Lochte during the altercation but Brazilian police state no act of violence was committed by either party. Brazilian officials claim that Lochte was the primary aggressor in the altercation. The athletes paid the guard 100 Brazilian reals and $20 USD to cover the cost of any damages before being released.
Two U.S. Olympic swimmers were removed from a flight to the U.S. and prevented from leaving Brazil on Wednesday. Brazilian authorities removed Gunnar Bentz and Jack Conger from a flight bound for the United States in order to question them in relation to claims that they and two other Olympic swimmers were robbed at gunpoint in Rio de Janeiro. The pair has been ordered not to leave Brazil and reportedly left the airport after being removed from the plane. Ryan Lochte and James Feigen are also wanted for questioning. Lochte left Brazil via a commercial flight two days before is originally scheduled departure; a seizure warrant has been issued by a Brazilian judge. Feignen is reportedly still in Brazil and authorities have requested he turn over his passport.
The four Olympic swimmers reported being robbed at gunpoint early Sunday morning by criminals posing as armed police officers. Lochte gave a vivid description of the robbery to NBC
"We got pulled over, in the taxi, and these guys came out with a police badge, no lights, no nothing — just a police badge and they pulled us over. They pulled out their guns, they told the other swimmers to get down on the ground — they got down on the ground. I refused, I was like we didn't do anything wrong, so, I'm not getting down on the ground. And then the guy pulled out his gun, he cocked it, put it to my forehead and he said, 'Get down,' and I put my hands up, I was like 'whatever.' He took our money, he took my wallet — he left my cell phone, he left my credentials."
Judge Keyla Blanc De Cnop ordered to have the swimmers passports seized after noticing inconsistencies in the four men's stories. The number of armed robbers varied, details about whether a weapon was pointed at Lochte's head were convoluted, and the the men were allowed to keep their Identification and smartphones; both items are highly valued by street criminals in Rio de Janerio. The judge states that in an actual robbery those items would have undoubtedly been taken.
Lochte Vehemently denies making the story up. His Lawyer, Jeff Ostrow, has accused the Brazilian authorities of fabricating the inconsistencies and "flipping the script" to save face. The four swimmers never reported the incident to police. Local police were acknowledged of the robbery via social media and news articles where Lochte's mother spoke of the robbery. The four swimmers claim they withheld information from local authorities and the Olympic committee because they feared they would get in trouble.
Brazilian officials have told the Associated Press that both Bentz and Conger admitted to fabricating the story shortly after being removed from the plane. The United States Olympic Committee has reported that the two men have made plans to meet with local authorities to discuss the incident.
The swimmers could be punished with probation suspension a monetary fine or expulsion according to USA Swimming's code of conduct that specifically prohibits fraud and dishonesty.
[revad2]