Watch This 8th Grader Use Graduation Speech To Hilariously Impersonate Obama, Trump, Clinton, Cruz And Sanders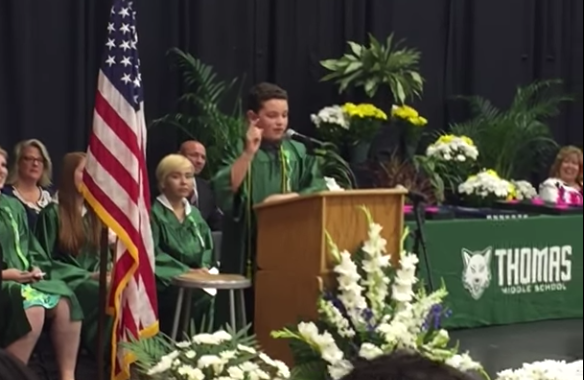 Check out this hilarious video of an eighth grader making perfect impressions of the presidential candidates for the 2016 election year.
Eighth grader Jack Aiello, from Thomas Middle School, impersonated multiple presidential candidates in his graduation speech and nailed every one of them.
The eighth grade graduate starts off with a spot on impression of Donald Trump followed by President Barack Obama. He then proceeds to do impressions of former Republican candidate Senator Ted Cruz. He then moves onto an amazing impression of Hillary Clinton, finishing strong with his perfect impression of Bernie Sanders.
Senator Ted Cruz weighed in on Jack Aiello's amazing impressions.