(VIDEO) Coalition Airstrike Destroys ISIS Defensive Fighting Position Near AR Rutbah In Iraq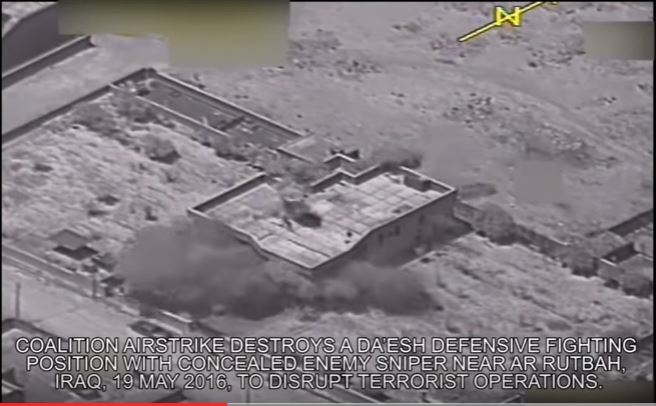 Coalition Airstrikes on Daesh positions in Iraq.
The fight against ISIL, ISIS, or Daesh, is a continuing affair. Recent advances by the Iraqi military are welcoming news against a group that has grabbed too many headlines and taken too many lives.
In this video we can see a Coalition airstrike near AR-Rutbah, in the western Al Anbar province in Iraq on May 19, 2016, that pounds one of the groups defensive positions into oblivion. A thing of beauty.
Do you think it's time for more boots in the ground in the fight against the Daesh? Sound off and share your opinions and comments in the section below.