Massive Flight Formation Of The Largest U.S. Helicopter And VTOL : V-22 Osprey And CH-53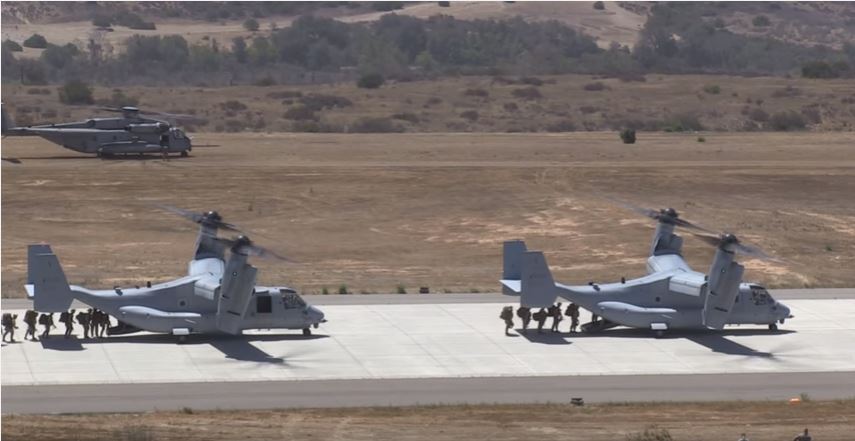 Now, this is massive. It's known that Marines are always on the move. Incredibly large amount of troops are always either stationed, training, or fighting somewhere around the world. Until now, the movement of such large number of troops was handled exclusively via ships and trucks. Cue in the V-22 Osprey and the CH-53E Super Stallion.
If you have tips you want American Military News to investigate please email [email protected]. Your identity will be protected.
This video shows U.S. Marine CH-53E Super Stallion helicopters and MV-22 Osprey aircraft lifting groups of marines during large training exercises. It's a sight to behold.
Have you ever flown in a V-22 Osprey? Sound off and share your opinions and comments in the section below.