Bristol Palin Secretly Marries Medal Of Honor Recipient Dakota Meyer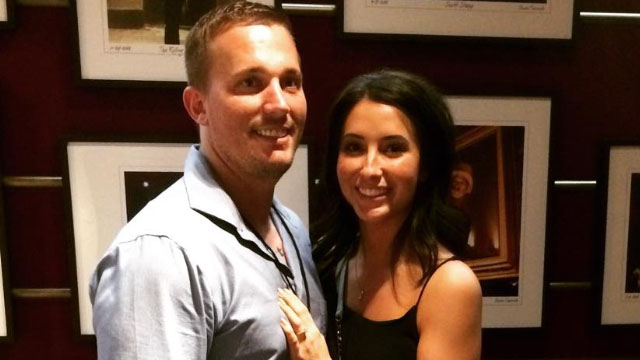 On Wednesday, Bristol Palin announced that she has official married her ex-fiance Dakota Meyer. Palin, the 25-year-old daughter of Alaska Governor Sarah Palin, married Meyer, a former Marine and recipient of the Medal of Honor, after a tumultuous relationship.
Meyer and Palin originally announced their engagement in March 2015 but called off their marriage just one week before the ceremony was scheduled to take place. Seven months later Palin gave birth to Meyer's son, Sailor Palin. The two entered a custody battle that was resolved in February of 2016. In april, the on-again, off-again couple began posting images of each other on social media accounts. Only a few months later in June Palin posted the following picture of her and Meyers in a tropical location, Palin can be seen sporting an engagement ring.
The families of the two lovers are supportive of their idea to wed. Sara Palin issued the following statement in support of their recent union:
We're honored to welcome Dakota into our family. He's an American hero and patriot whose service to our country — like all his fellow Medal of Honor recipients — has been above and beyond the call of duty; but even more important is he's a good and kind man who loves Bristol and Tripp and is loved by them."