Navy SEAL Demonstrates Live-Fire Rappel Exercise With K9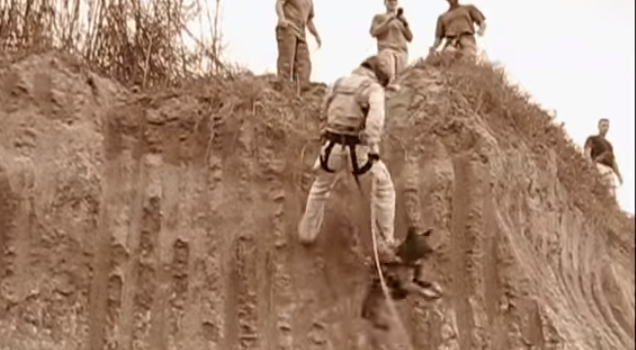 Check out this great footage of former Navy SEAL, Richard Graham demonstrating exactly how to rappel during live-fire in a training exercise.
If you have tips you want American Military News to investigate please email [email protected]. Your identity will be protected.
To add to the difficulty and level of expertise of the exercise, Graham shows how it is done with a K9 taking part in the exercise as well. Graham did this to show his students how it is done through a visual learning experience.