(Video) Botched Airdrop Caught On Tape: Three Humvees Plummet To Utter Destruction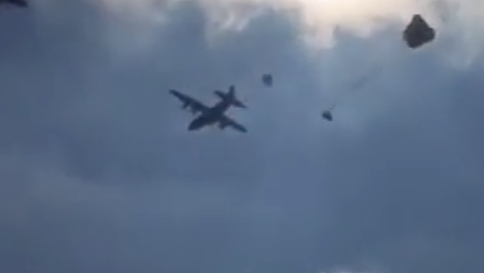 Earlier this week three Humvees were utterly annihilated during a botched airdrop at the Joint Multinational Readiness Center in Hohenfels, Germany. Luckily for us, It was all caught on tape!
Keep an eye out at approximately 20 seconds, 59 seconds, and 1:32 into the video to see the carnage!
These guys taping this are having a grand 'ol time!
https://www.facebook.com/usawtfm/videos/10154208113753606/?video_source=pages_finch_main_video
There's a number of things that could have caused the expedited descent. Improper rigging, or high winds are the most likely culprits but officials have not released any statements explaining the incident.
Sound off in the comments below!