(Video) Botched Airdrop Caught On Tape: Three Humvees Plummet To Utter Destruction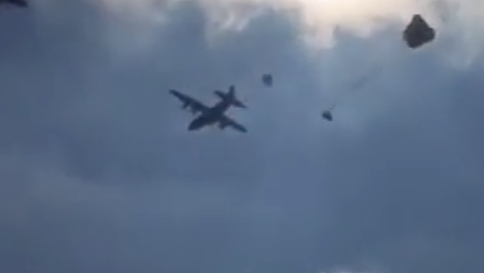 Three Humvees were utterly annihilated during a botched airdrop at the Joint Multinational Readiness Center in Hohenfels, Germany, in April 2016. Luckily for us, It was all caught on tape!
Keep an eye out at approximately 20 seconds, 59 seconds, and 1:32 into the video to see the carnage!
These guys taping this are having a grand 'ol time!