Cockpit Video Of An F/A-18F Super Hornet Providing A Supporting Role In ISIS Airstrikes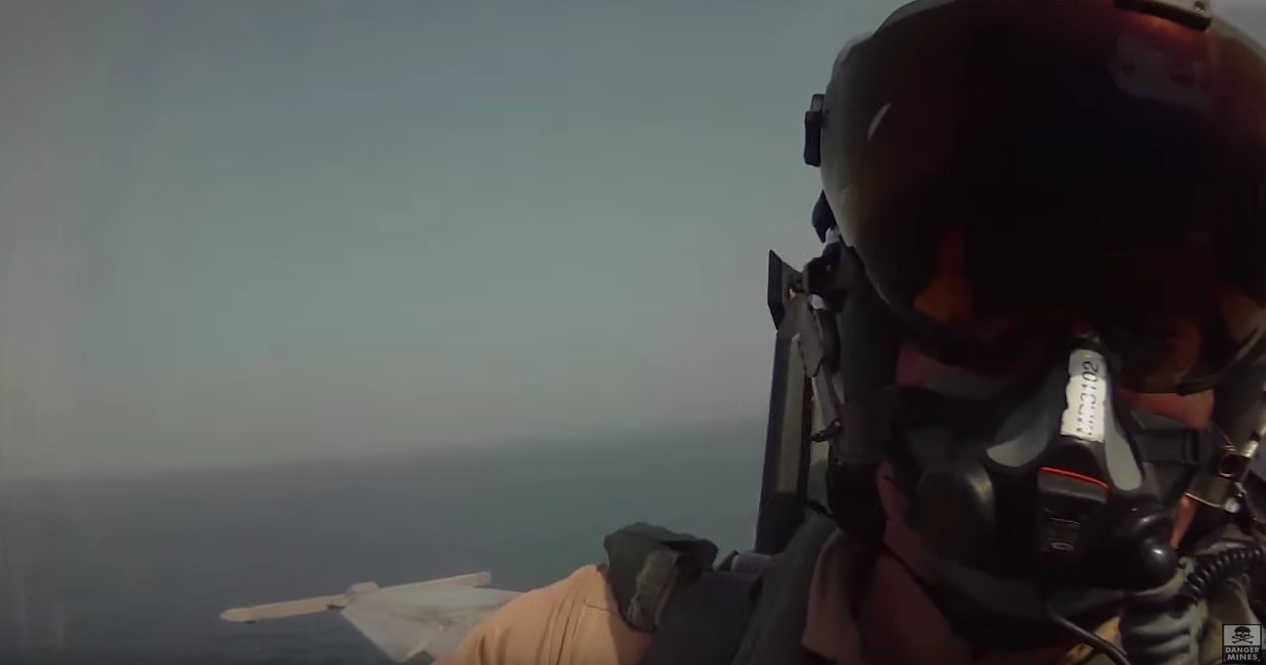 The US military initiative against the spread of the ISIS started with only selected airstrikes against some suspected ISIL positions. These airstrikes were carried out from military aircraft carriers in the Persian Gulf.
If you have tips you want American Military News to investigate please email [email protected]. Your identity will be protected.
This both mundane but also neat insider video brings you a cockpit view of some of the airstrike support flights from an F/A-18F Super Hornet, part of the Fighting Black Lions of Strike Fighter Squadron 213 (VFA-213), aboard the Aircraft Carrier USS George H.W. Bush (CVN-77). You can't beat a cockpit view.
Should the US have followed these airstrikes by putting boots on the ground? Sound off and share your opinions and comments in the section below.