Badass Shoots Two Barrett BMG Rifles Like a Pro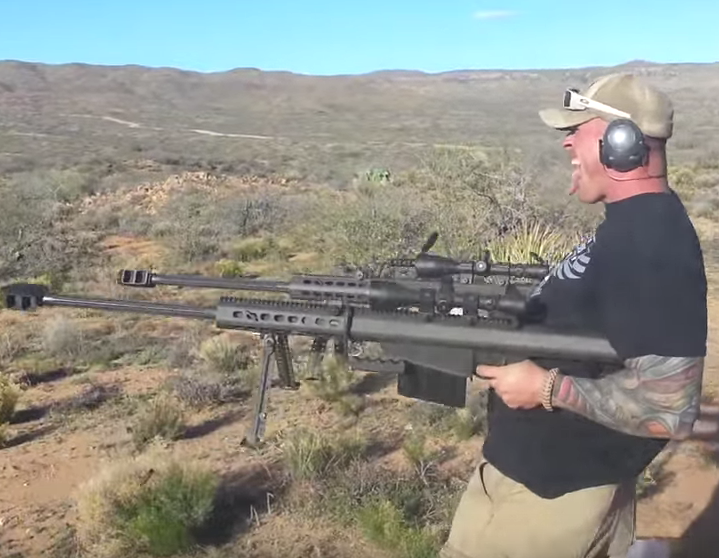 Watch as this badass shoots down range with two Barrett 50 cal BMG rifles at the same time.
This video is from the Shockwave in the Desert shooting event outside Phoenix, Arizona in 2014.
Check out these monsters. The video is below.
Do you think you could handle this much firepower? Tell us in the comments below!