Another Iranian Leader Swipes At United States: Top Iranian Naval Commander Says U.S. Lacks Capability To Attack Iran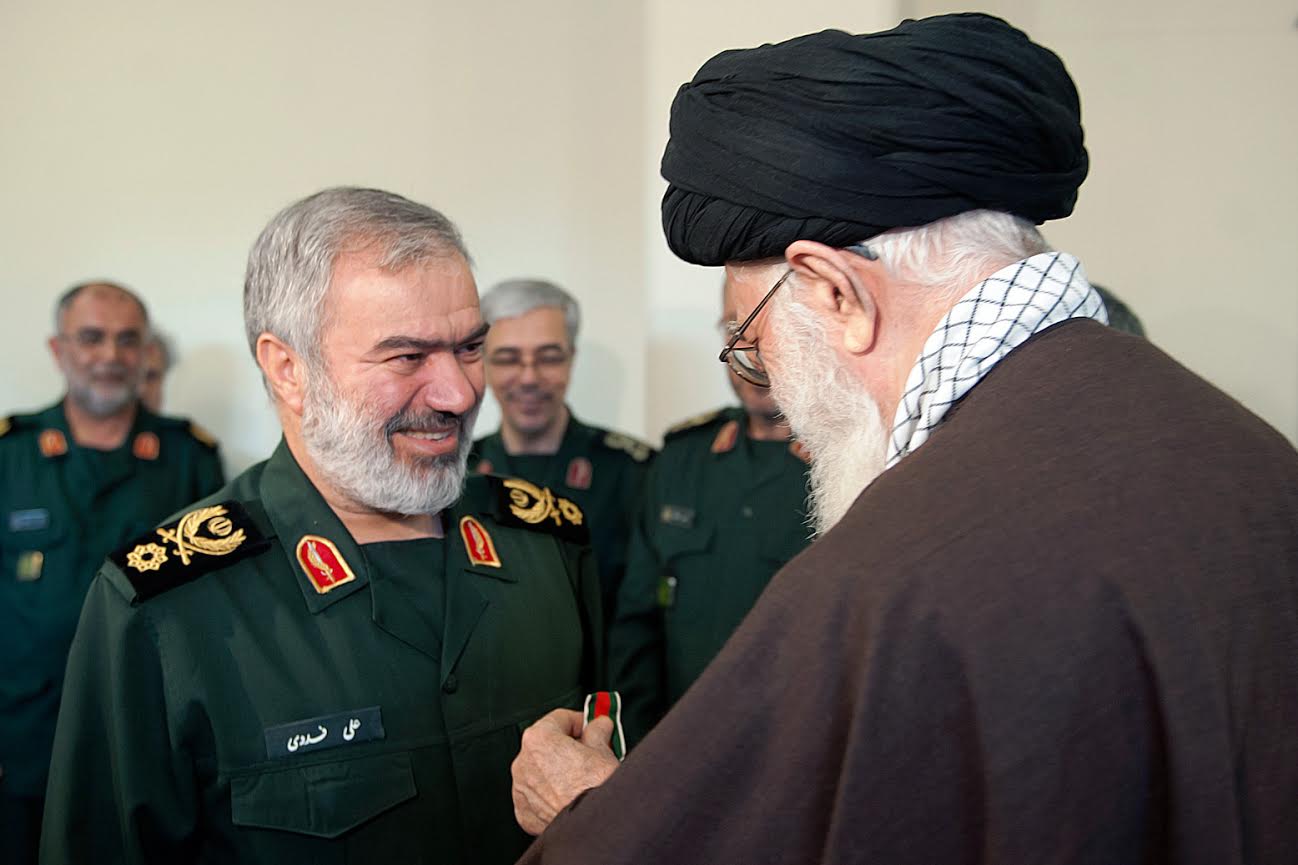 The Iranian Revolutionary Guards Corps (IRGC) Naval Commander, Rear Admiral Ali Fadavi, was quoted as saying that the U.S. lacks the "capability" to attack Iran despite having the most powerful military in the world. His comment adds to the escalation of tensions from Tehran since Iran received their nuclear deal last July.  Fadavi said,
If you have tips you want American Military News to investigate please email [email protected]. Your identity will be protected.
"The US doesn't have the capability to launch a military attack against Iran and knows that in such a case, the damage and blows that it will have to sustain will be way beyond its merits and gains. Now, 26 years after the Iraqi-imposed war [referring to the Iran-Iraq War from 1980 to 1988], the U.S. is aware that it cannot launch an offensive against the Islamic Iran and is sure that the Iranians enjoy very high power and capability to confront it."
Fadavi's comments mirrored that of the Iranian Supreme Leader Ayatollah Ali Khamenei, who's been consistently vocal all things anti-U.S. and anti-Israel. In a speech for the Iranian Students' Islamic Association in Tehran, Khamenei said,
"Sometimes, they (the US) threaten us with war and bombing, but these statements are nonsense overstatement since they aren't prepared and don't dare to do so and if, possibly, they embark on such an act, they will receive a slap in the face and a crushing response."
He further added that the U.S. and Israel are fighting a 'soft war' against Iran:
"Now a comprehensive and creeping soft war is underway on the youth between the Islamic Republic of Iran on one hand and the U.S., the Zionists and their followers on the other hand."
This is not the first time the Ayatollah's IRGC lapdogs have made verbal 'threats' and engaged in posturing in a desperate attempt at a show of force. These verbal threats include the Ayatollah himself stating the U.S. is the enemy whilst he mocks the U.S. with the building of a statue of the captured U.S. Sailors for tourists to gawk at.
The Ayatollah's obedient lapdogs have too echoed his vitriol by stating that Israel is not a state as well as threatening Saudi Arabia and accusing them of sponsoring 'terrorism;' this of course, is in addition to sending IRGC special forces into Iraq and Syria as 'advisors.'  Iran continues its defiant posturing by continuing its ballistic missile program in spite of the nuclear deal sanctions and moving Iranian war ships into Latin America.
It's abundantly clear that Iran is a real threat to peace in the Middle East, especially to the U.S. and her allies, mainly Israel (Iran holds the top spot as state sponsors of terrorism and that fact is noted by the United States State Department).
How much more clear does this volatile Islamic Republic need to be before President Obama realizes they unequivocally hate the United States?  What needs to happen right now to quell Iran's posturing and will President Obama finally act in the best interests of the United States before he leaves office? Sound off in the comments below.