14,000 U.S. Marines And South Korean Soldiers Storm Beach In Massive Exercise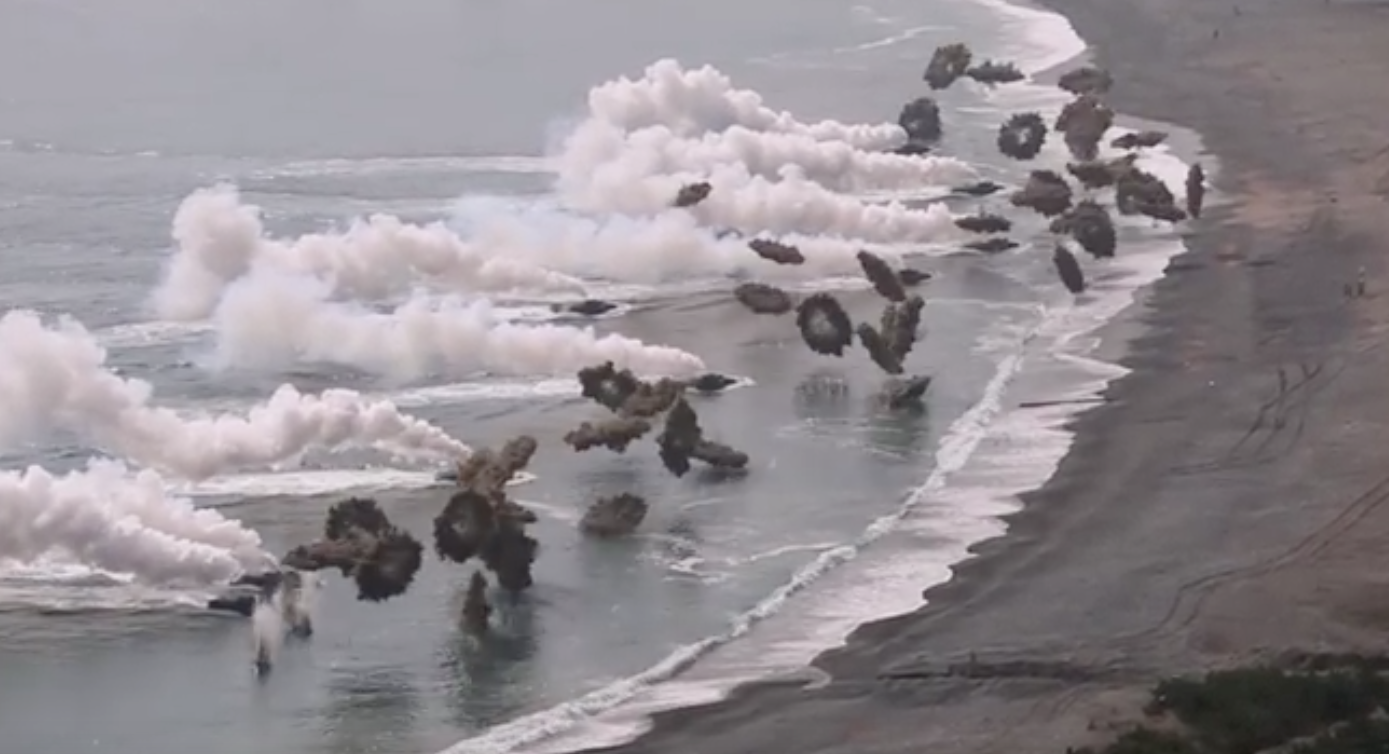 Watch The Republic of Korea and U.S. Marines practice a massive combined amphibious forcible entry landing drill. The drill takes place at Dokseok-ri Beach in Pohang, South Korea.
The purpose of the drill is to demonstrate the combined force of amphibious and expeditionary vehicles' capabilities. Over 13,630 troops from the U.S. and Republic Of Korea Navy-Marine forces storm the beach to demonstrate the unique abilities and capabilities of a forward-deployed Marine air-ground task force.