You've Gotta Check Out This Flying Drone That Can Stay Submerged Underwater For Months Like A Nuclear Sub!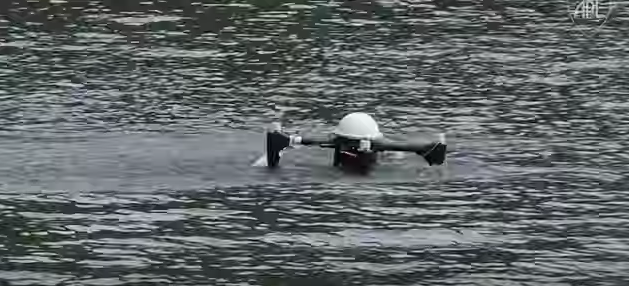 They call it the CRACUNS (Corrosion Resistant Aerial Covert Unmanned Nautical System) and the great researchers over at Johns Hopkins University created this drone to help eliminate the need for periscopes on submarines which could easily give away a subs position.
However, it's not just subs who can benefit from this. Planes can drop these little guys into waters and leave them their for months until the moment is right to fly inland on reconnaissance missions.
Best of all they aren't expensive and even 3D printed! Check them out:
Do you think these drones will reshape the landscape of naval reconnaissance? Sound off in the comments below!