U.S. Soldier Stands Up For Muslim Deli Worker Being Harassed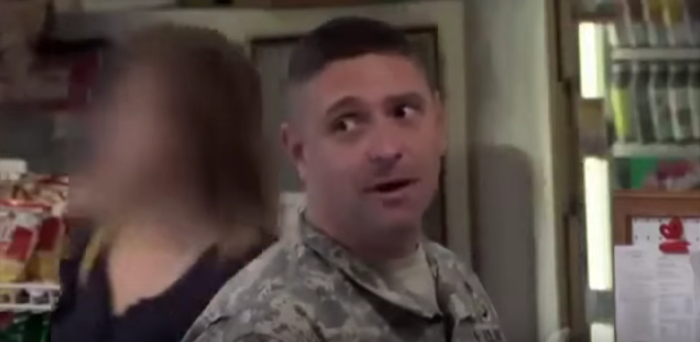 Our brave soldiers take an oath to defend everyone in this country, regardless of race, religion or any other classification.
When this soldier went to a local deli, he witnessed a racist customer calling the muslim worker a terrorist and being a jerk.
Watch his reaction…
Would you respond like this? Sound off in the comments below!