U.S. Marines Take Their Tanks To Norway To Do A Little Drifting On Ice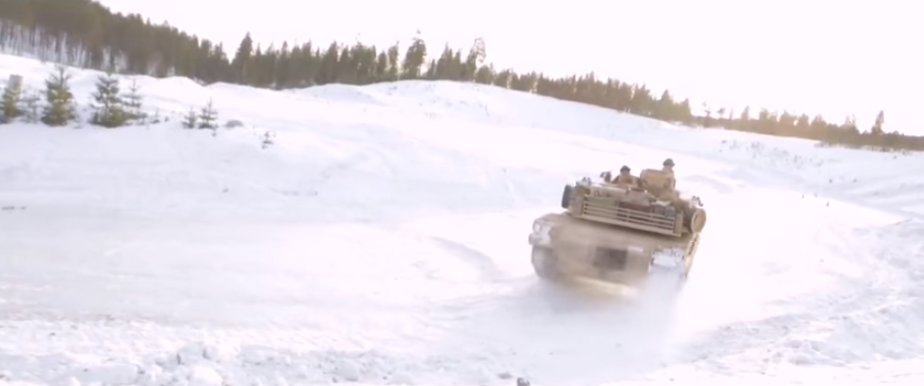 As part of Exercise Cold Response 16 in Norway – a 12 NATO nation exercise, the U.S. Marines took their Leropard 2 and M1 Abrams tanks drifting on ice.
This video is absolutely awesome. Listen to that engine hum!
These exercises are vital if the U.S. and NATO ever find themselves in a war with a cold country like Russia.
Check it out:
Did you operate tanks while in the Marines? Tell us about it in the comments below!