Iran Scoffs At U.S. Court Order To Compensate 9/11 Victims; Calls It 'Ridiculous'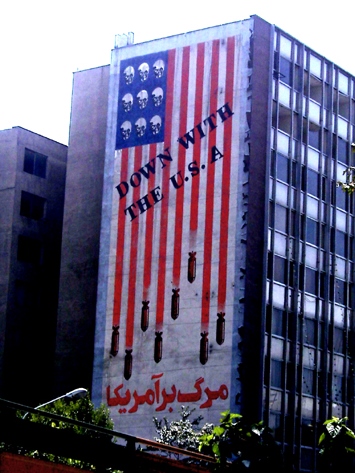 Iran balked at the United States court ruling that states the Islamic Republic pay $10 billion in U.S. dollars in compensation to the victims and families of the 9/11 attacks on U.S. soil in 2001 that were claimed by Al-Qaeda shortly thereafter. The New York court ordered Tehran to pay $7.5 billion in restitution for the victims of the two World Trade Center towers and the Pentagon and an additional $3 billion to the insurers over related claims; the latter being determined after Iran failed to prove it did not help the Al-Qaeda bombers.
Iranian Foreign Ministry spokesman Hossein Jaber Ansari:
"This [judgment] is so ridiculous… more than ever before, it damages the credibility of the US judicial system. Such [judgments] also send a very dangerous message to terrorists and to their supporters: Kill people… not only will we not prosecute, but we will even target your greatest enemies instead. We also see the US administration as a partner in such verdicts."
Adding to the criticism, was Mohammad Javad Larijani, secretary general of Iran's High Council for Human Rights,
"If they (the United States) want to prosecute anyone over the September 11 incident, it should be their allies in the region who created Al-Qaeda and funded it."
'Al-Qaeda claimed responsibility for the 2001 attacks that killed nearly 3,000 people. The group's leader at the time of the attacks, Osama Bin Laden, was born in Saudi Arabia but was stripped of his citizenship in 1994. He was killed on May 2, 2011 by US special forces in his residence in Abbottabad, Pakistan.'
It's not hard to miss Iran's anger with the U.S. court ruling, considering Iran puts blame for the 9/11 attacks squarely on Saudi Arabia without actually naming the country, but by referring to Osama Bin Laden, the Al-Qaeda leader at the time. Tensions between Iran and Saudi Arabia have been escalating for months, and diplomatic ties were officially cut when a Saudi Shi'ite cleric (a vocal opponent of Saudi authorities/Kingdom) was executed in Riyadh coupled with protesters who stormed the Saudi embassy in Tehran.
The latest move between the two countries is Saudi Arabia wielding its influence with the Gulf Cooperation Council to pass a measure listing Hezbollah as a terrorist organization; Hezbollah has had long-time ties with Iran and currently is fighting alongside Syrian President's Bashar al-Assad forces in the Syrian civil war.
It's very unlikely the victims of the 9/11 attacks will see any compensation from Iran as the country continues to deny it had any role in the attacks; this as it steps up its posturing of firing missiles close to Israel and fuels state-sponsored terrorism with Hezbollah and Hamas whilst completely denying culpability.
Do you think the U.S. court's judgment against Iran was right or should other countries been held accountable? How would the U.S. be able to enforce such judgment against Iran? Sound off in the comments below!