Ho-Hum, Just A Video Of A Humvee Climbing A Wall!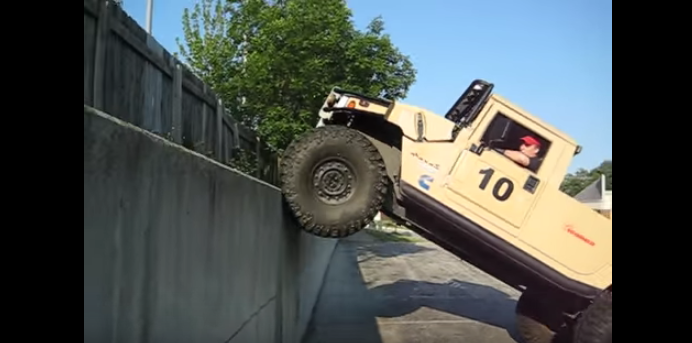 If you've served, you've probably grown an affinity for humvees, especially older ones!
This one humvee owner wanted to test the bounds of this rugged truck by….taking it up a wall!
Check this out!:
What model of humvee would you most like to own? Share your thoughts in the comments below!