(WATCH) Massive Tunnel Bomb Turns These Government Offices Into Rubble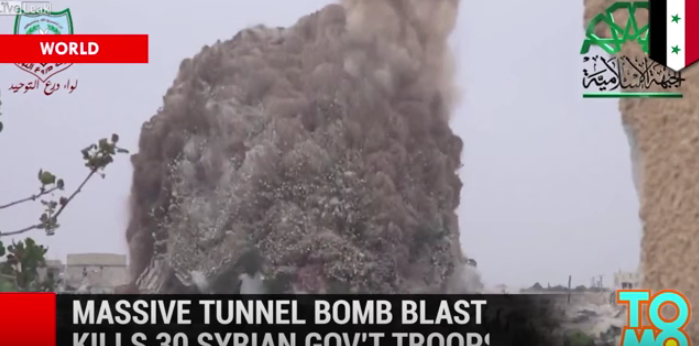 In one of the most spectacular explosions you'll see up close, a massive tunnel bomb in Syria detonates under a government building leaving 2 terrorists and 30 government soldiers dead.
The tunnel was 200 meters long and took the Islamic Front rebels months to complete. The material used for the explosion is unknown but the result is unmistakeable.
Check it out:
Who will win in the end in Syria? Sound off in the comments below!