(WATCH) Incredible: Kurds Capture ISIS Fighter & Bring Him To Site Of His Crimes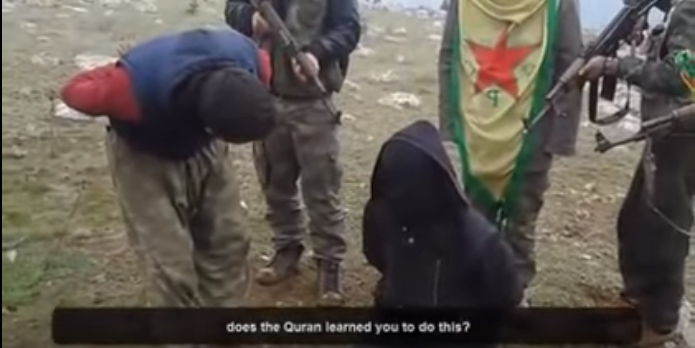 "Does the Quran you learned tell you to do this?!?!" is what a young Kurdish fighter had to say to the ISIS fighter his team caught that was guilty of killing a local woman.
If you have tips you want American Military News to investigate please email [email protected]. Your identity will be protected.
[revad]
This encounter took place during the Battle for Kobani and it shows just how stark the ideological contrast is between ISIS and groups like the Kurds.
Check it out, it's truly remarkable:
Should we do more to arm the Kurds? Share your thoughts in the comments below!