(WATCH) Fox News TV Anchor's Emotions Boil Over After Hearing Obama's G20 Speech On Paris Response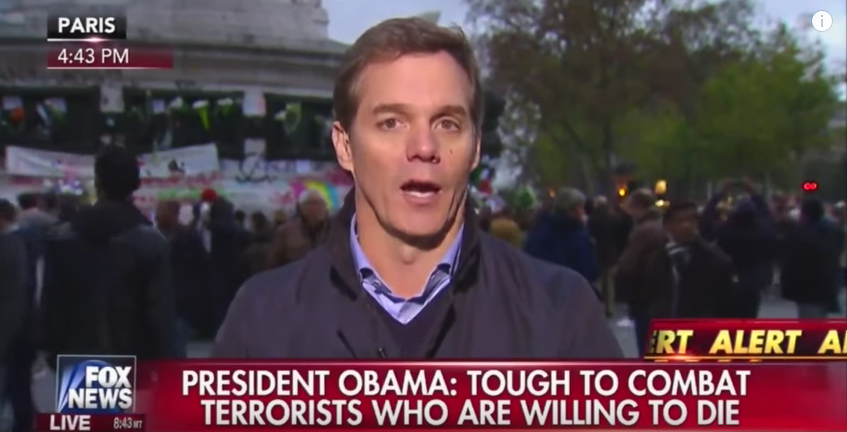 Yesterday, at the G20 summit in Turkey, President Obama was grilled with questions regarding the United State's response to the ISIS attacks on Paris. At one point a CNN reporter even frustratingly asked "Why can't we take out these bastards?"
If you have tips you want American Military News to investigate please email [email protected]. Your identity will be protected.
President Obama's responses to these questions seemed to rub the French and many at home in America the wrong way. The President's declaration that no change of strategy was needed and his insistence that "talking tough" won't solve anything left many feeling as though Obama wasn't taking the threat seriously.
One person who feel into that group was Fox News' Bill Hemmer, who while providing reaction to the speech live from Paris, was teeming with emotion as he went off on the President's speech.
It's clear he was representing the feelings of a large and growing number of Americans and Europeans alike. Check it out:
What did you think of what you heard from the President? Let us know in the comments below!