Montreal Man Arrested After His "Joker" Video Threatening Muslims Goes Viral (VIDEO)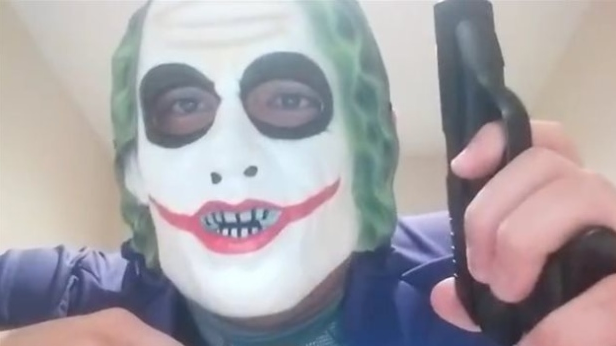 Jesse Pelletier is a 24 year old man from Montreal who is now facing charges of uttering threats, inciting hatred against an identifiable group, making a declaration to incite fear among an identifiable group, and using a fake firearm, after a video of him goes viral.
If you have tips you want American Military News to investigate please email [email protected]. Your identity will be protected.
The video, filmed in the wake of last week's terrorist attack in Paris, shows Pelletier dressed as the Joker from Batman, saying he will be killing one Arab a week in Quebec and that he has a team of 10 others that have joined him.
The video sent off a panic among the Canadian muslim community as well as others who felt tensions were getting out of control.
Pelletier claims the video was a joke, and his mother-in-law Chantal Plante agrees but adds that "he is a bit racist."
Check out the video (in French) here:
Are you worried about more vigilantes popping up like him? Sound off in the comments below!