Close Up Raw Footage: Army Helo Tracks & Destroys Fleeing Taliban On Motorcycle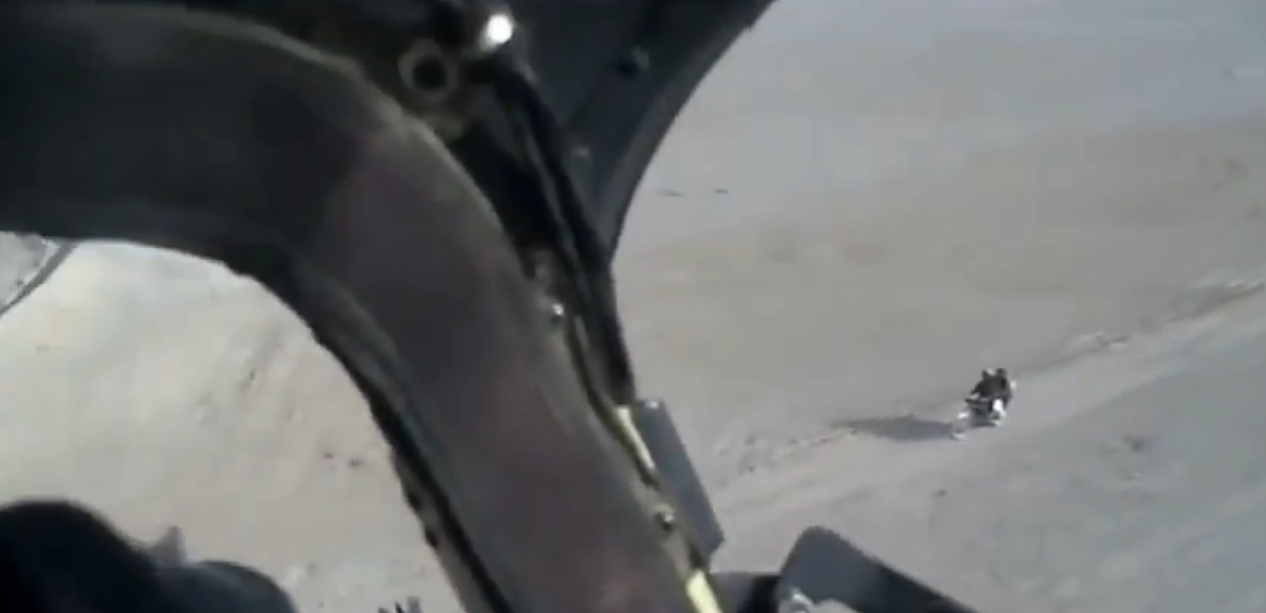 If you think you're going to outrun an Army Kiowa helicopter on your Taliban motorcycle, you're sadly and gravely mistaken.
If you have tips you want American Military News to investigate please email [email protected]. Your identity will be protected.
In the video a Kiowa flies low over the top of a group of Taliban fighters attempting to escape via motorcycle. The Kiowa gives them a couple of warning shots, and then absolutely destroys the terrorists.
Tell us in the comments below what other types of weapons you'd like to use to blow up that motorcycle!