(VIDEO) Marines Hilariously Mess With JROTC Cadets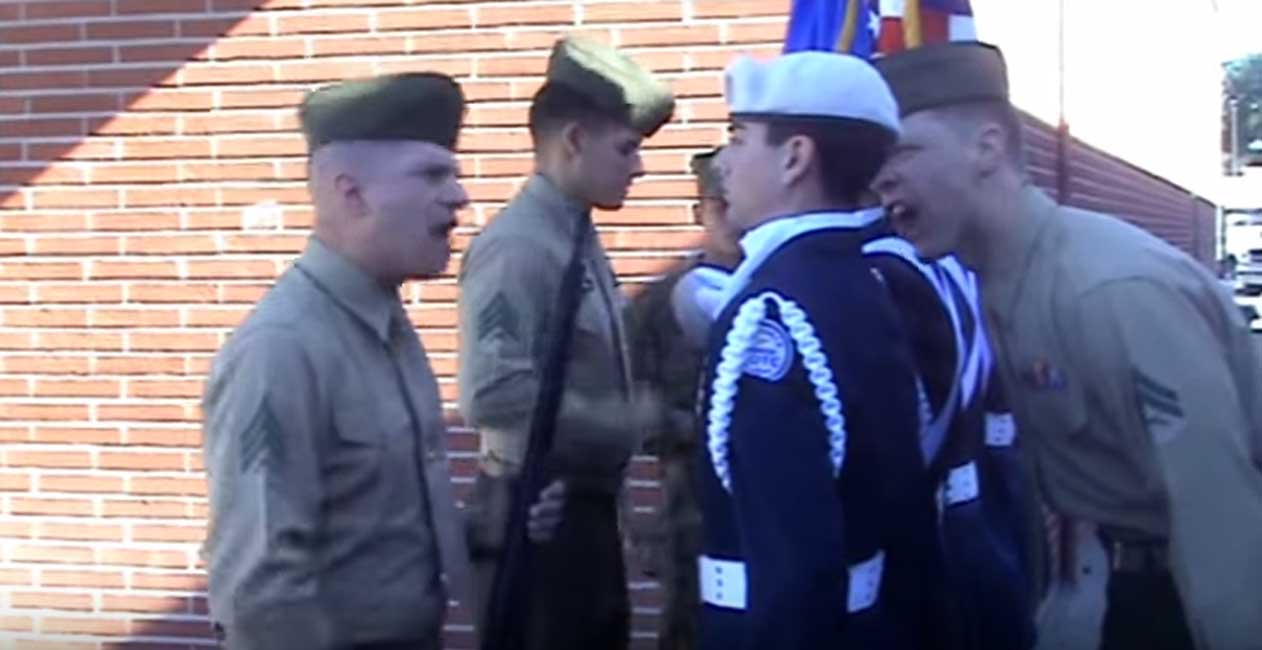 If you've ever had a pissed off Marine sergeant in your face, you'll know EXACTLY what these cadets were feeling at the time.
These JROTC cadets were at a drill competition, when some Marines decided to have a little fun and make sure these young guns know what awaits at the next level.
There's a lot of debate about this video that has amassed over 1.3 million views. Some say the Marines were cruel, others say its hilarious and that the cadets haven't seen anything yet.
Let us know what you think in the comments below!