U.S. Intelligence: ISIS Same Size As When Air Raids Began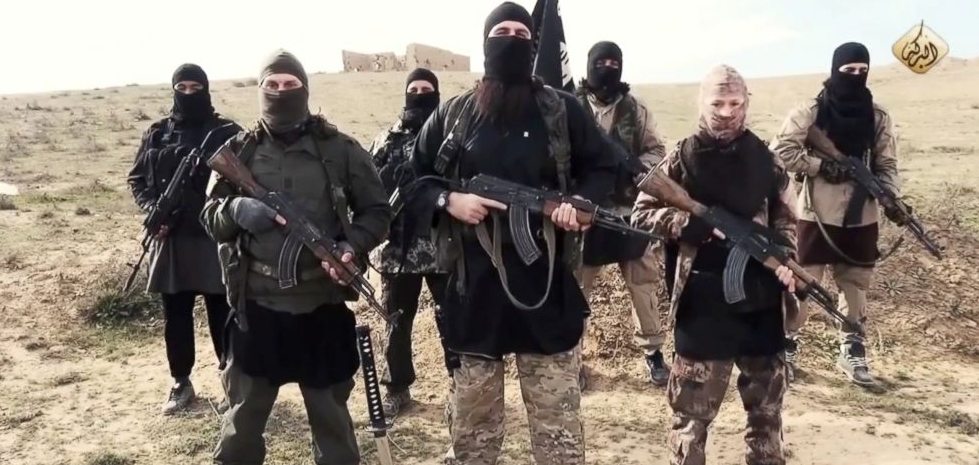 Since air raids against ISIS began a year ago on August 8 2014 new U.S. intelligence estimates that ISIS has anywhere between 20,000-30,000 fighters  – The EXACT same number they had when the first estimates were taken in September of last year.
If you have tips you want American Military News to investigate please email [email protected]. Your identity will be protected.
This has caused anger among leaders on Capitol Hill and across America who think our strategy against ISIS is a best flawed, and at worst, failing.
Senate Armed Services Committee Chairman John McCain (R-Ariz) said sharply recently that "ISIS is winning."
Obviously the administration has pushed back on this notion. Their convoy to the 62-nation coalition formed to counter ISIS says that the exact opposite is occurring.
Military leaders don't sound so confident in the administration's message. While he has no plans of advocating for a change of strategy at the moment, President Obama's nominee to lead the Marine Corps, Lt. Gen. Robert Neller said the following when questioned by McCain:
"I believe they are in a stalemate right now."
He went on to say that Iraqis at the end of the day must do it themselves. This did not sit well with the former Presidential contender:
"General, they can't do it themselves, we know that, the Iraqis cannot do it themselves. That is why they are losing,"
Since air raids began 4,563 airstrikes have taken place in Iraq and Syria. This constitutes 78% of the coalition's 5,827 airstrikes. 9,000 targets have been destroyed in total but many of the targets such as humvees and tanks were U.S. military gifts to Iraq from 2011.
Some leaders are downright pessimistic at a quick fix such as outgoing Army Chief of Staff Gen. Raymond Odierno, who said:
"I think it's a 10-year problem at least. It's a problem that's gonna be there for a while,"
______________________________
From Fox News:
A year-long U.S.-led air campaign against the Islamic State has failed to reduce the size of the terror army, and its fighters remain in control of key cities, raising concerns the war is at a "stalemate."
Top officials in the Obama administration and on Capitol Hill are sharply at odds over the state of the U.S. mission today. Senate Armed Services Committee Chairman John McCain, R-Ariz., said recently that "ISIS is winning." The president's special envoy to the 62-nation counter-ISIS coalition says ISIS is losing.
Yet another official, the nominee to lead the U.S. Marine Corps, says the war is essentially a tie. Under questioning by McCain, Lt. Gen. Robert Neller said he does not believe ISIS is winning or losing.
"I believe they are in a stalemate right now," Neller said.
By the numbers, little has changed in the ISIS force size. A year after the U.S.-led air campaign began on Aug. 8, 2014, U.S. intelligence estimates ISIS has 20,000-30,000 fighters, the same number of fighters the CIA estimated last September. The unchanged estimate, first reported by the Associated Press, was confirmed to Fox News by a senior military official.
Asked about the estimates at a press briefing Tuesday, Pentagon spokesman Capt. Jeff Davis said he did not have the latest figures but did not dispute the numbers.