Father Of American Train Hero Calls Out PC Crowd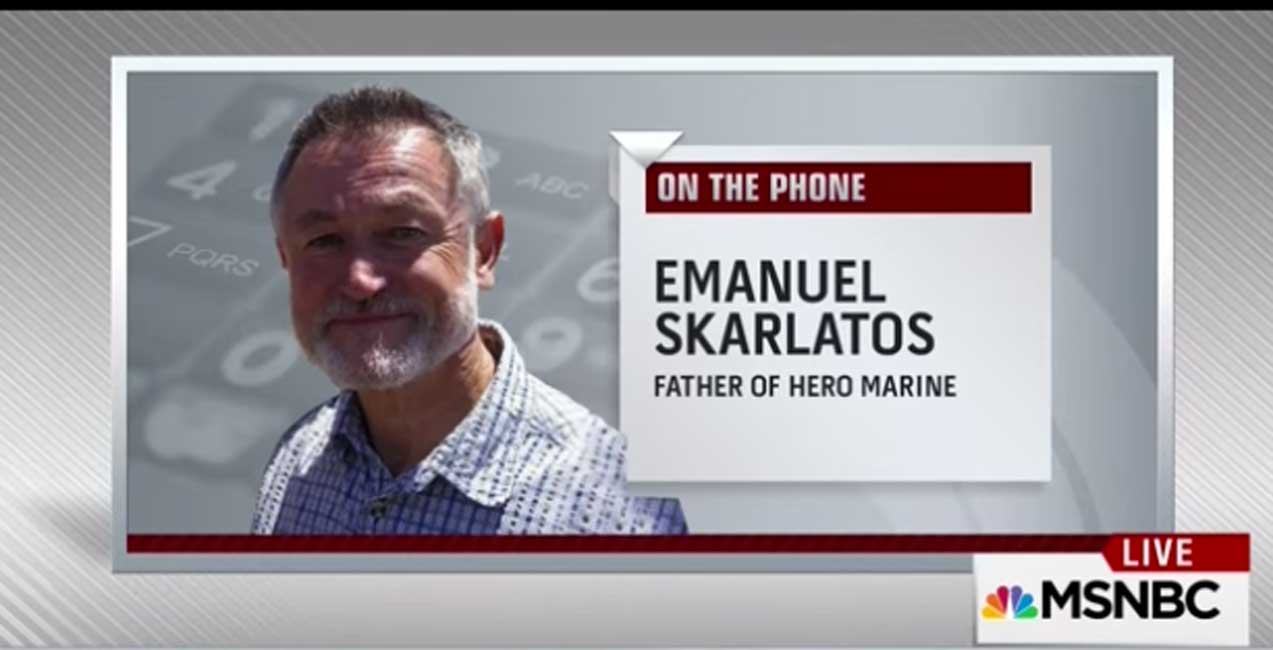 Today on MSNBC Tamron Hall interviewed Emanuel Skarlatos, father of Alek Skarlatos, who was one of the three Americans who stopped a massacre from occurring on a French train on Friday.
As the interview was wrapping up Mr. Skarlatos had something profound to say about "the PC crowd" as he calls it .
All we can say is that it is SURELY worth a listen:
Do you agree with Mr. Skarlatos? Sound off in the comments below!