USS Ft. Worth Takes On Rough Seas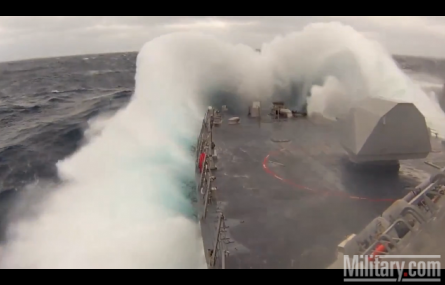 The might of the ships in our Navy never ceases to amaze me. This video serves as proof.
If you have tips you want American Military News to investigate please email [email protected]. Your identity will be protected.
The ship took part in drills on the East China Sea where it ran into some VERY rough seas.
Check out the crazy footage.