ICYMI: Vet Throws First Pitch as a Grenade!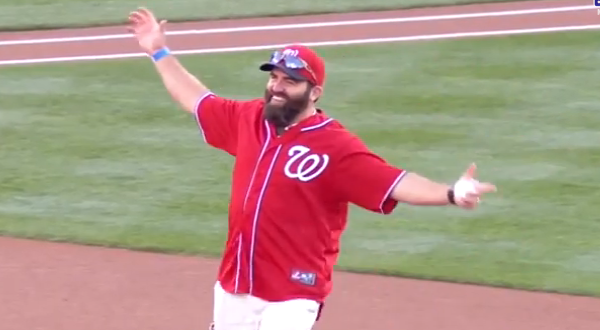 Screen Shot 2014-10-10 at 2.55.15 PM
In case you missed it: Retired Army SFC Brian Keaton threw the first pitch at the Giants-Nationals game as if he was throwing a grenade. The pitch was very well received by spectators and the players alike.