Heroes On Jet Skis Save Pilot After His Banner Plane CRASHES In Florida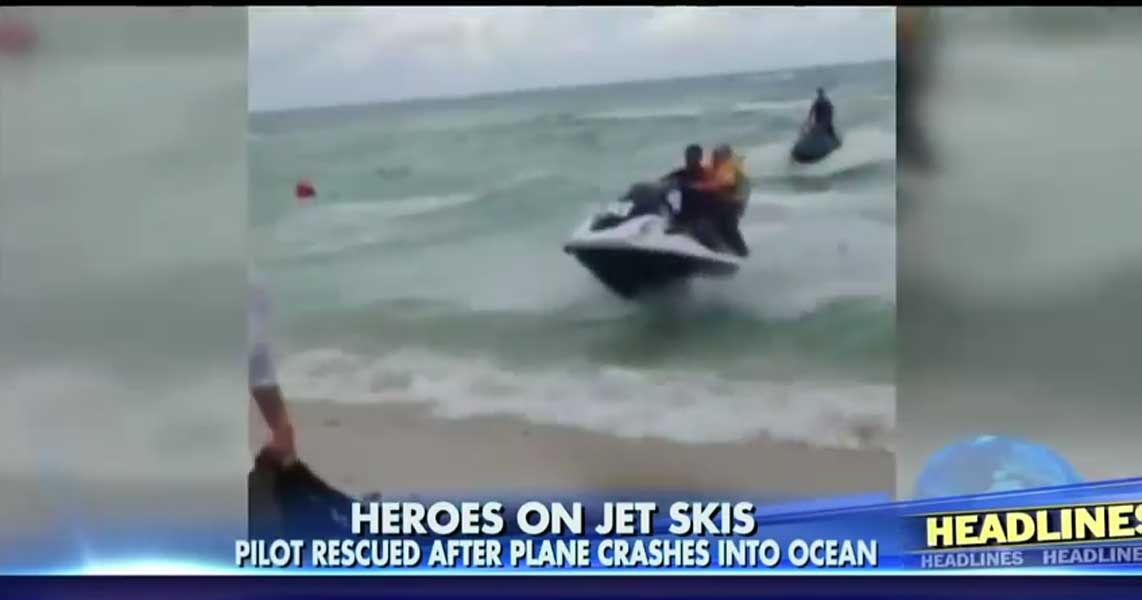 This is some WILD footage.
A banner plane flying along the Florida crashed into the ocean this past week and two heroes on jet skis sped to the scene.
Thank GOD they did because they saved the pilot!