This HEATED Debate Between Jay Carney And John McCain Following Obama's ISIS Speech Is A MUST WATCH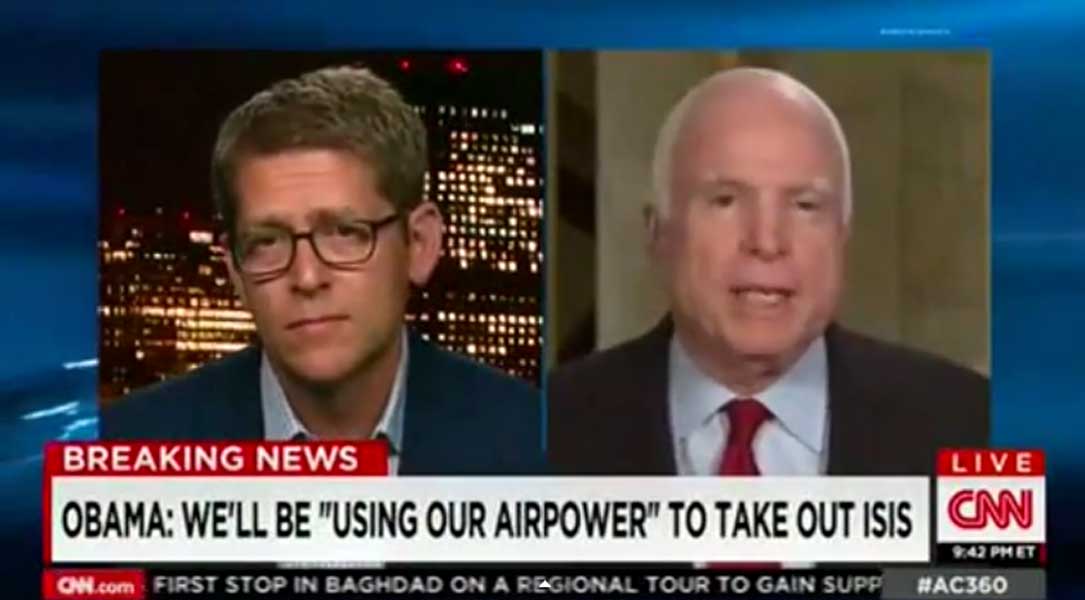 On Wednesday President Obama laid out his plans for an attack against ISIS.
If you have tips you want American Military News to investigate please email [email protected]. Your identity will be protected.
But not everyone thinks the current crisis was unavoidable.
This debate between Jay Carney and John McCain highlights that, and is STILL being discussed, days later.