Sgt. Pugsley, The Military Sniper, Is The Funniest Video You'll See This Week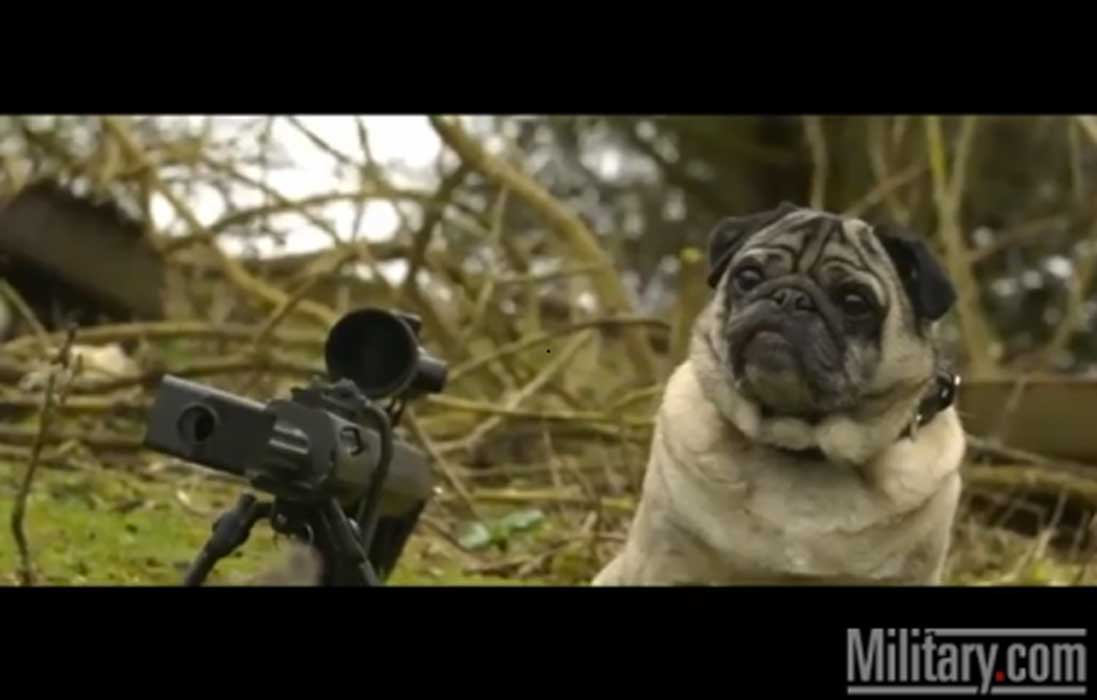 Leave it to the Brits to make a pug next to a sniper rifle laugh out loud funny!
Sgt. Pugsley is a military sniper who has everyone's back, but don't question him.
Is his biggest problem being a dog or his drinking problem?