FUNNY: Paratrooper NONE Too Happy About His Landing Spot. [Warning: Strong Language]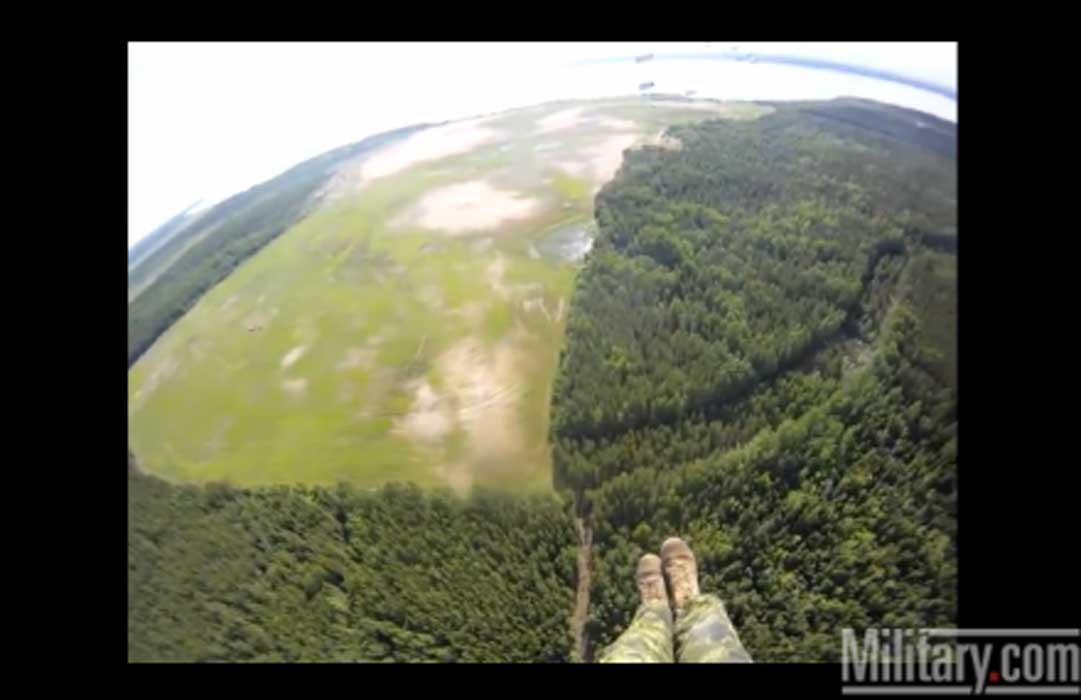 This Canadian paratrooper was going for a training jump when he realizes he is not headed for the wide open field he thought he'd be landing in.
By the time he realizes where he is going, it's too late.
His reaction is priceless!!